The creator of Kylie Cosmetics is amused by a fan's joke on her most recent TikTok about an interview she gave to Travis Scott in 2018 in which he was unable to name all of her dogs.
Six puppies run up to Kylie and jump around as she calls out to her dogs in the video. Hello everyone, Kylie exclaims at one point.
Many users commented on the clip's bottom, asking "why did they just keep coming," after learning how many dogs Kylie owns. Activist Remi Bader stated: "LMAOOOO, the entire crew! This is adorable."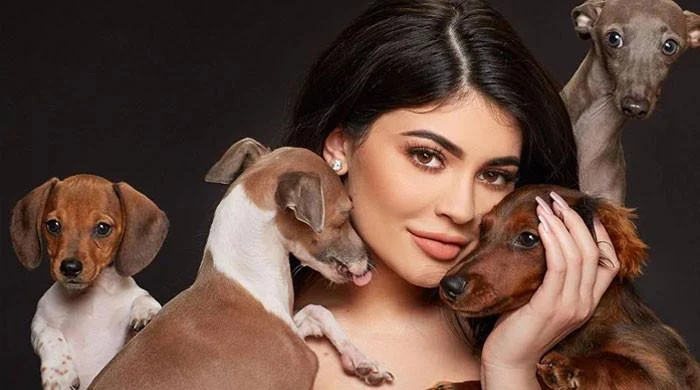 But one follower's response, which made reference to the GQ interview and wrote, "I understand why Travis didn't know their names now," even made Kylie laugh. Kylie responded by posting a laughing emoji.
Travis can only recall Norman, one of Kylie's puppies, in the GQ video. The rapper asks, "There's a girl, Pretty, or like what's her name?" at one point.
She goes by the name of Bambi, says Kylie.
In the interview, Kylie mentioned that she is a dog mom to Harley and Rosy in addition to Norman and Bambi.
Who among these dogs is the Alpha dog, I hear you ask? When Travis inquires, the beauty tycoon answers that it's Norman.
Since the 2018 interview, it appears that Kylie has added another pair of dogs to her household, though she hasn't revealed their names to the public.