On Wednesday, Aima Baig and Sahir Ali Bagga released their version of the traditional Balochi folk song 'Washmallay' along with a music video.
Regardless of the rendition, the melody of Washmallay will make you want to dance or dochaap.
Although inherently a wedding song, Baig and Bagga's version are audacious as it includes lyrics in Urdu and Punjabi overlapping with the chorus in Balochi.
The catchy beat and vibrant music video will have you hitting replay. Baig's unique voice and Bagga's energy are also infectious, but their Balochi pronunciation and lyrical improvisation leave much to be desired.
In a press statement, Bagga had called this his most ambitious project yet, and rightfully so, considering the pressure artists face when reworking a song that represents the Balochi way of life, especially if they are not Baloch or have not hired a translator.
Some could argue that Baig and Bagga's attempt amounts to cultural appropriation.
However, the artists had previously clarified that they are only highlighting the cultural diversity of Pakistan.
Bagga has also called Washmallay his tribute to the Balochi language as a Punjabi artist in a new press statement.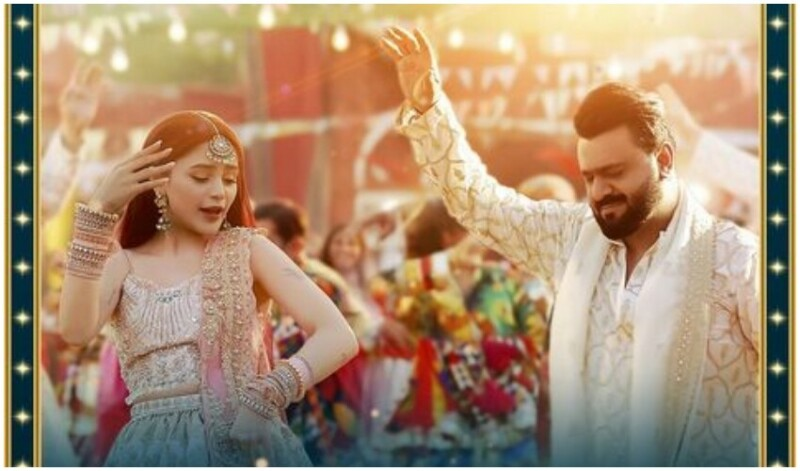 He Explained:
"No one can deny that I've always been about highlighting all the incredible cultures that reside within our great country. I've been delivering Punjabi hits for a long time. This time, the focus is on the Balochi language and culture with all the musical sweetness of Punjabi."
On the other hand, Aima Baig shared:
"Fans may think of Washmallay as just another wedding number. Believe me, it's not. Washmallay is about all cultural diversity. It's a celebration of the various, arts, crafts, and cultures. And I can't wait for our fans to share their reactions to the song."
Director Adnan Qazi expressed that directing the music video for the song has been a great honor for him.
"The different colours you are seeing in the video, represent togetherness. The video carries a great message. I'm glad that I got to direct Washmallay," Adnan stated.