ISLAMABAD: The US dollar today hit an all-time high level against the Pakistani rupee in the interbank market.
The value of the greenback surged by 88 paisa today to trade at Rs168.95 in the interbank market. Thus, in recent months, the dollar-rupee exchange rate has soared by almost 18 rupees.
In May 2021, dollar-rupee parity was around 152 rupees which today surged to 169 rupees, depicting an increase of 17 rupees in less than four months times.
Interestingly, rupee exchange rate has become more vulnerable after finance minister Shoukat Tarin's statement about shortage of dollars in Afghanistan. A few days ago, the dollar was trading below 167 rupees when he talked about shortage of dollars in Afghanistan. From that day, dollar is gaining more value and strength day by day and today it reached 169 rupees level.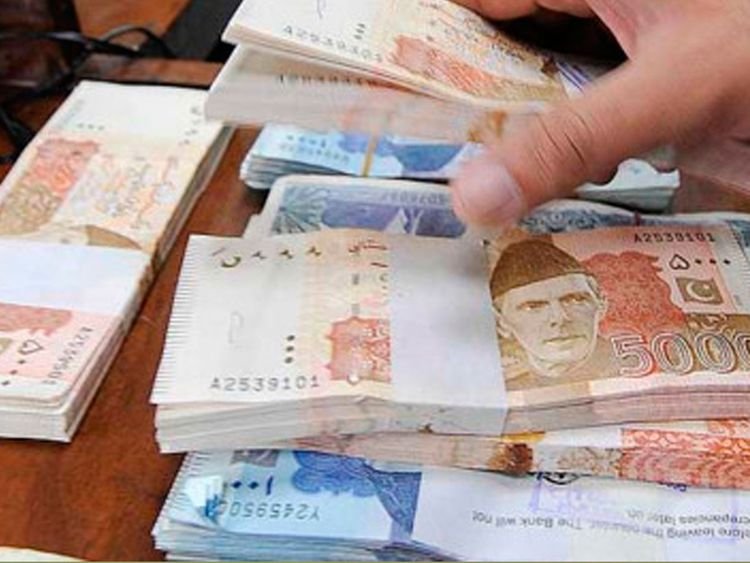 The way the US dollar is surging in inter-bank and open markets in Pakistan, experts believe that by end-2021, the dollar-rupee exchange rate would be hover close to 200 rupees.
The fact is that the monthly imports of Pakistan in August 2021 have crossed six billion dollars, putting more pressure on dollars value in the country. Massive hike in imports will, indeed, boost further the value of US dollar in the country.
In August 2021, for the first time the foreign exchange reserves with the State Bank of Pakistan crossed $20 billion and at the same time the dollar's value in inter-bank and open market is consistently surging just because of massive increase in national imports in July-August 2021 which caused more than $7 billion trade deficit to Pakistan.
The exports of the country fetched $2.257 billion during August 2021, while imports expanded to $6.33 billion in the same month, leading to trade deficit of $4.05 billion just in one month.
Meanwhile, Pakistan's trade deficit surged to $7.337 billion during July-August period of the current fiscal year (2021-22) as imports outpaced exports drastically. Total exports in the first two months (July and August FY22) clocked in at $4.597 billion, while imports mounted to $11.93 billion, leading the total trade deficit to surge to $7.33 billion just in first two months of the current fiscal year, a key factor behind depreciation in value of rupee.