ISLAMABAD: Pakistan Stock Exchange further lost another 603 points on Oct 12 morning due to various speculations, including the World Bank forecast of below 4 percent GDP growth in Pakistan in 2021-22.
Till Tuesday morning (11am/Oct 12), the PSX-100 index fell to 43,225 points with decline of 603 points. In percentage, stock market fell 1.38 percent. This morning's high level was 43,840 points and 43,149 was the low level.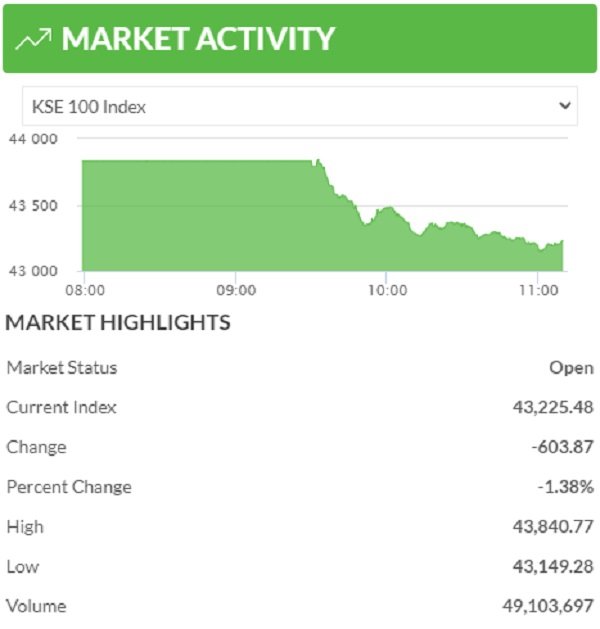 Similarly, dollar slightly gained in the inter-bank market and dollar-rupee exchange rate started at 170.60 rupees. In last few days, dollar-rupee exchange is fluctuating around 171 rupees in the inter-bank market and below 172 in the open market.
The government and State Bank of Pakistan have taken a few steps to curb unnecessary decline in the value of rupee.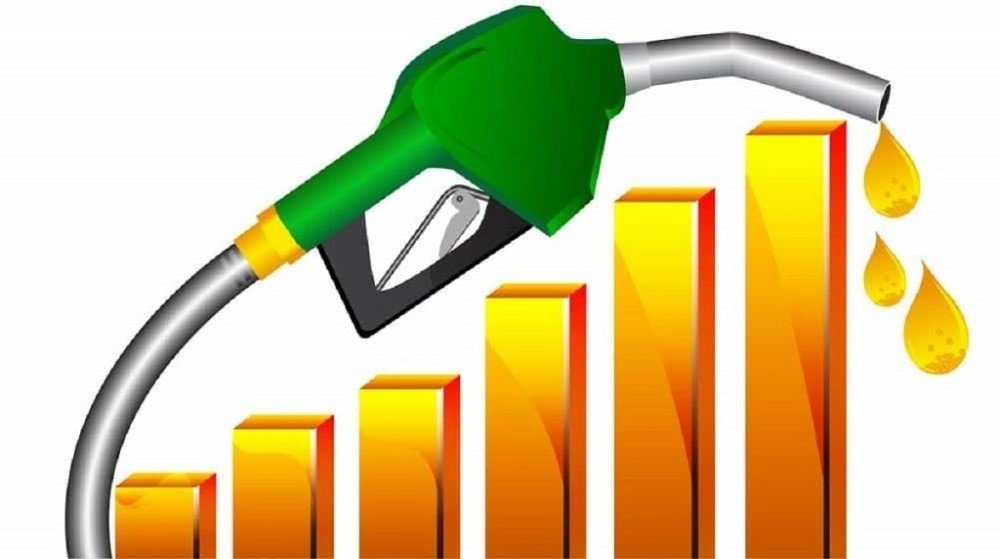 Meanwhile, Brent crude oil international price too is fluctuating around $80.39/barrel with a decline of 13 cents today. In recent weeks, the price of crude oil has increased by more than $16 dollars a barrel while analysts believe that crude oil would further surge to $190 per barrel in 2021.