ISLAMABAD: The foreign exchange reserves of the State Bank of Pakistan marked a stunning growth of $258 million last week.
The central bank, however, did not mention the source of these foreign exchange.
According to SBP's latest data, Pakistan's reserves for the week-ending Jan 13 increased to $10.443 billion.
During last week, the reserves have surged by $255 billion from the previous week's level of $10.188 billion.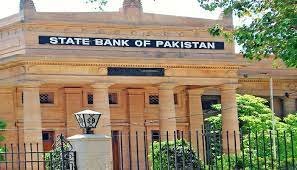 The central bank's reserves edged up by $258 million, surging to $4.601 billion from $4.343 billion a week earlier.
Thus, in the past four months, the SBP's reserves marked growth for the first time. However, the central bank did not point out from where the country received this foreign exchange.
At present, the funds available with the SBP are adequate for one month's imports. In Dec last year, imports amounted to $4.218 billion.