Price of petrol, diesel may increase by Rs32 per litre from Feb 16:
The US dollar exchange rate may cause another rise in petroleum product prices from February 16  (tomorrow).
Petroleum, oil, and lubricant prices closed at Rs. 236.40 per USD, or Rs. 271.82 for the next two weeks.
However,
The free-on-board Platt rates have fallen as compared to the previous two weeks' price.
Petrol Hike-According to official and industrial sources:
The price of Mogas would raise by 12.8% per litre, or Rs32.07, to Rs281.87 per litre, up from Rs249.8 per litre.
Similarly,
Diesel prices might rise by 12.5%, or Rs 32.84, to Rs 295.64 per litre, up from Rs 262.8 before.
Light diesel oil (LDO) prices are expected to increase 5.3%, or Rs9.90, to Rs196.90 per litre, up from Rs187.90 in the last review, while kerosene oil prices are expected to jump 14.8%, or Rs28.05, to Rs217.88 per litre.
The prices shown here are estimates based on anticipated incidentals and current government taxes for Pakistan State Oil (PSO).
The government may increase the exchange rate for Mogas and diesel by Rs15 per litre to more than Rs251.
Starting February 16, the diesel fuel tax, which is now Rs40, may increase by Rs10 to Rs50.
However,
The sudden increases in the value of the dollar have negated the exchange rate adjustment from the previous review.
They pointed out:
While diesel prices fell by five to six dollars per barrel on the international market, the rupee's depreciation prohibited the government from passing these savings on to local users.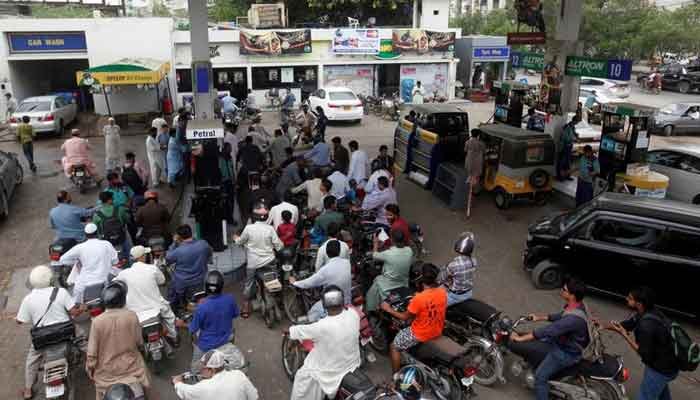 Petrol price increase
On January 29, 2021:
The federal government announced the last price increase for petroleum products.
Following the review:
The prices of petrol, high-speed diesel, kerosene oil, and light-speed diesel were established at Rs 249.80, Rs 262.80, and Rs 189.83 per litre, respectively.
On January 29, 2023:
The government hiked the price of petrol and high-speed diesel by Rs 35 per litre, while kerosene oil and light diesel were raised by Rs 18 per litre.
Pakistan is now suffering from a petrol scarcity, with Punjab, the country's most populous state, bearing the brunt of the burden.
Petroleum merchants have also been blamed for a scarcity of gasoline in Punjab's major and minor cities, towns, and villages.
Aside from the fact that the bulk of Oil Marketing Companies (OMCs) import relatively little petrol, sources indicated last week that petroleum merchants were having a field day hoarding gasoline in anticipation of a price increase by mid-February.