FBR seizes PIA bank accounts yet again
PIA
Pakistan International Airlines (PIA) has not paid its taxes amounting to Rs2.86 billion, resulting in the Federal Board of Revenue (FBR) seizing its bank accounts once again.
The Deputy Commissioner Inland Revenue Unit-02 Sharjeel Ahmed wrote a letter to the bank's manager stating that government dues are outstanding against M/S Pakistan International Airlines for multiple tax periods.
FBR
The FBR has issued a notice for the attachment of the defaulter's bank account maintained against NTN: 0803450 with immediate effect until the full amount of tax is paid or recovered.
The FBR has requested the bank to record, sign, and stamp the balance amount at the time of service of notice in the bank account(s).
And provide the bank statement for the period of 01-07-21 till date reflecting the balance on the date of attachment.
Additionally,
The FBR has instructed the bank to issue a pay order in favour of the Commissioner of Inland Revenue, Zone-I, Large Taxpayers' Office, Karachi, under intimation to this office for further action.
In January last year:
The FBR froze 53 bank accounts of the PIA after it was found to be a tax defaulter of Rs26 billion.
But restored them later in the day after the airline's CEO met with the tax body's chief.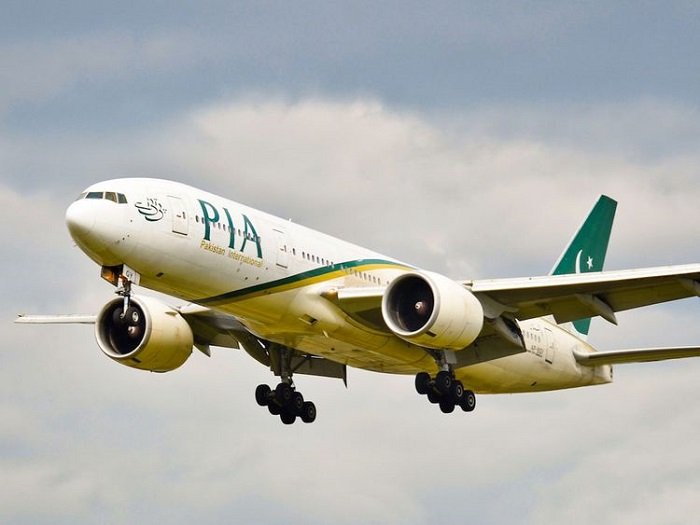 The PIA CEO had assured the FBR that:
The airline would continue paying its arrears despite the challenges it was facing and consult with the cabinet for guidance.
The freezing of the accounts would have affected the countryside operations of the airline.
There were also plans to issue arrest warrants for the PIA managing director for the recovery of dues.
In September 2021:
The government approved an Rs44 billion bailout package for the PIA in the shape of cash and sovereign guarantees after its failure to bring any improvement to the financial condition of the national flag carrier in three years.
The ECC of the Cabinet had extended the guarantee limit from Rs226 billion to Rs247.6 billion to facilitate borrowing from commercial banks on the back of sovereign guarantees of the finance ministry.