Shahid Afridi, the newly appointed interim chief selector, has set new criteria for selecting the nation's T20I cricket team.
According to the former cricketer, the selection committee will select players with domestic cricket strike rates greater than 135.
It is worth noting that the strike rates of Pakistani batters in cricket's shortest format have sparked debate within the sport.
During the Asia Cup and T20 World Cup 2022, Babar Azam and Mohammad Rizwan, among others, were chastised for their consistently low strike rates.
Since taking over as Chief Selector, Afridi has been very active in making decisions regarding selection as well as other aspects of cricket.
Last week, the former captain gave curators instructions to prepare the springy surface for Pakistan's final Test match against New Zealand in Karachi.
The cricket community praised Afridi for including three PJL standouts in his Test squad against New Zealand.
According to a former national team captain, the committee will work together, and no one will be able to select their team on their own.
In addition, the former captain updated the probable player's list for the one-day international series against New Zealand to include opening batter Sharjeel Khan, who last played in an ODI in 2007.
Afridi, on the other hand, drew some criticism for including 24 players on the probables list for the three-match series.
Earlier, Najam Sethi Explained Why Shahid Afridi Was Appointed As Chief Selector.
Shahid Afridi has been appointed as the national team's interim Chief Selector, and PCB Chairman Najam Sethi has explained the Reason.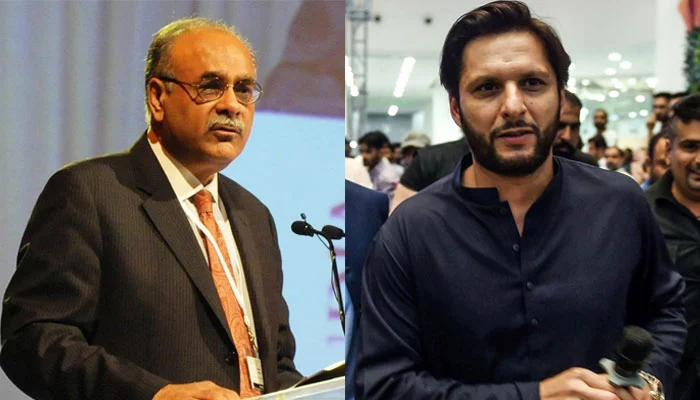 Sethi told the press that he was aware of the team's situation and was looking for a qualified candidate to address these issues.