ICC Laws
Caretaker Foreign Minister Jalil Abbas Jilani emphasized that India is obligated to grant visas to Pakistani cricket fans according to International Cricket Council (ICC) laws.
The delayed issuance of visas for Pakistan's national cricket team and staff by India had raised concerns about Pakistan's participation in the ICC Men's Cricket World Cup 2023, which commences on October 5, as the team couldn't travel to India until the last moment.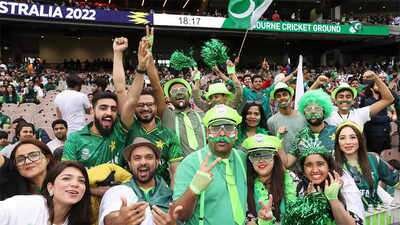 This delay also disrupted the team's pre-tournament preparations, preventing them from assembling in Dubai for a "team-bonding trip." During a press conference in Islamabad, the foreign minister stated, "Under ICC rules, providing visas to fans is obligatory."
He further asserted that Pakistani fans should receive Indian visas, and the Pakistan Cricket Board (PCB) would raise the issue with the ICC.
Travel between the two rival nations has been historically challenging for players due to diplomatic tensions between their governments.
Notably, Pakistan and India have not engaged in bilateral series in any format since the 2012-13 season, with Pakistan's last tour to India for an ODI and T20I series.
Caretaker Government Initiates IMF Quarterly Review Talks in the Coming Month
Moreover, Caretaker Finance Minister Dr. Shamshad Akhtar announced that talks with the International Monetary Fund (IMF) for the quarterly review will commence at the end of October to secure the next tranche.
During a briefing to the Senate Standing Committee on Finance and Revenue, she noted that she assumed office on August 17, and at that time, macroeconomic indicators were extremely unfavorable. Inflation had surged to 38%, although she pointed out that it was showing signs of decline.