Twilight Zone Reefs Home To Vibrant New Discoveries As Well Anthropogenic Impact:
Twilight Zone Reefs Home To Vibrant New Discoveries As Well Anthropogenic Impact
What really makes this research special is that there's only a handful of scientists in the world doing this,
The twilight zone aka the midwater or mesopelagic forms below 200- 1000m the ocean surface i.e. just beyond the reach of sunlight. It is cold and dim but with flashes of bioluminescence the region teems with life.
But one scientist has been diving into the inky depths to show there's much more to life. "Its a very colorful ecosystem," says Luiz Rocha, a Brazilian ichthyologist and a co-director of the Hope for Reefs initiative at the California Academy of Sciences.
It's a world of the unknown, but in some tropical and subtropical waters coral reefs thrive. Very few scientists have ventured there, many assumed lack of light and chilly temperatures meant few species could exist there.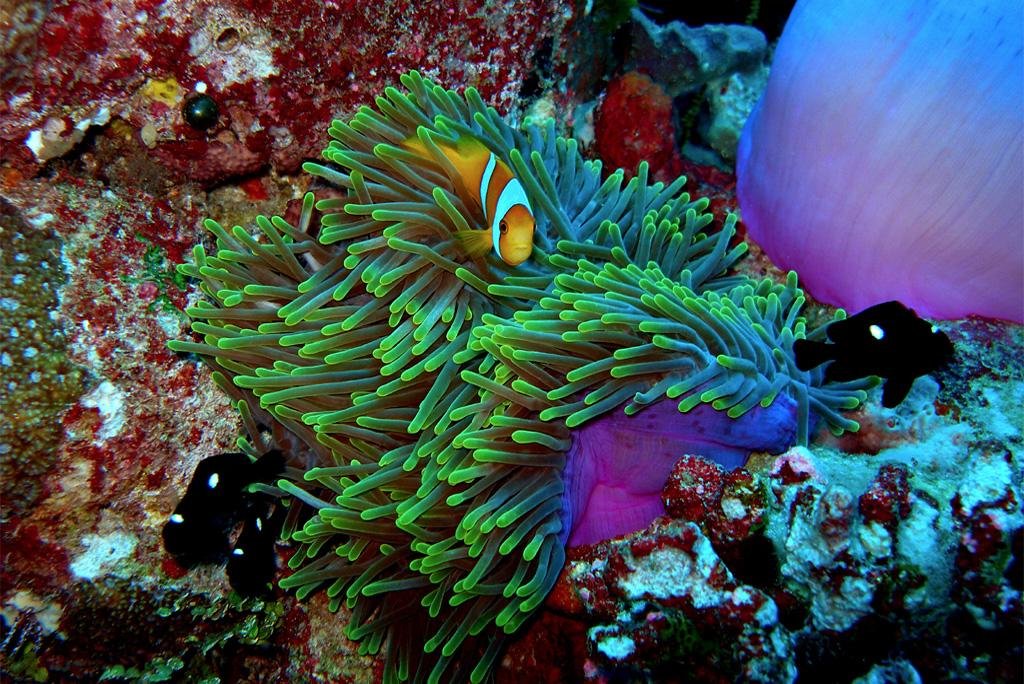 Rocha was attracted to twilight zone reefs because of their mystery. "Every dive we do to those depths (leads to) a new discovery. There's many different kinds of fish and many of them are unknown."
To date, Rocha identified around 30 new species. From a purple fairy wrasse, named after the mythical nation of Wakanda, to the Tosanoides aphrodite, a pink and yellow reef fish named after the Greek goddess of love.
But his deep-sea explorations have also proven that these reefs and the rainbow-hued species that roam them are under threat. His mission is to protect them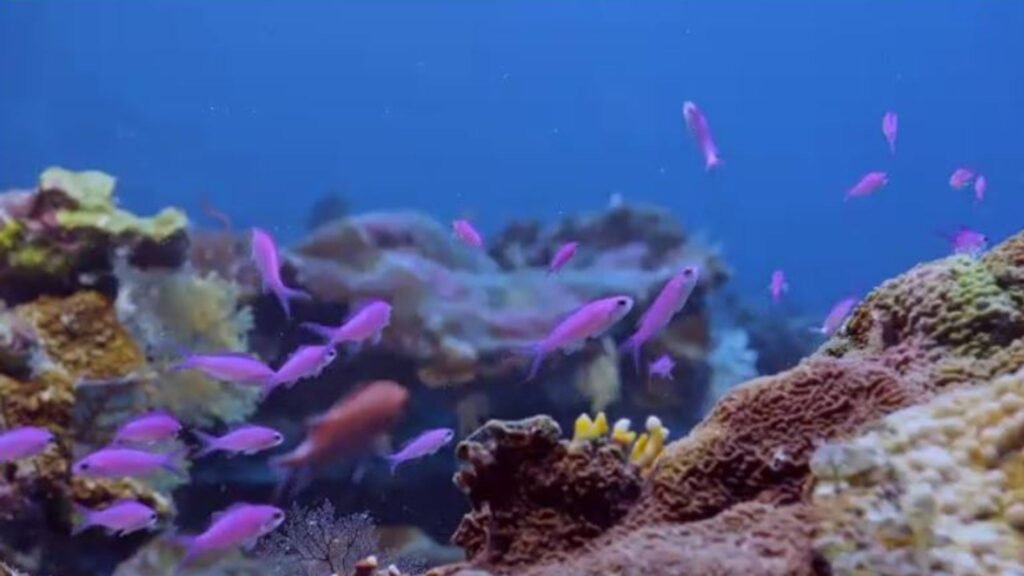 The twilight zone
Entering the twilight zone is no easy feat. While one can reach by submarine. It would be a clumsy way to study fish that flit in and out the shadows.
Recreational diving is limited at 130 feet for safety reasons, but Rocha dives as far as 500 feet. To do this requires deep concentration, intense technical training and a strong dose of bravery. Descending deeper gets more dangerous.
Getting down takes just 10 to 15 minutes depending on how steep the reef is, says Rocha, but the ascent can take five to six hours to allow the body to decompress.
All that effort gives him just seven to 10 minutes at maximum depth, where he and his team look for fish, collect DNA samples and record the number of organisms in an area. If they think they have found a new species, they usually catch it and carry it up to the surface in a decompression chamber so they can study the specimen back in the lab.
Human impacts run deep
While a very few people explored the the twilight zone, the effects of human activity are still apparent.
Previously it was thought that coral reefs in deeper waters could provide a refuge as they are less affected by human development and climate change. But Rocha proved this wrong: "One of our first discoveries is that those deeper reefs are really not a refuge for shallow reef organisms. They are almost as impacted as the shallow reefs are," he says.
He has found plastic trash and fishing gear in some of the deepest reefs and has observed the impact of overfishing and climate change. While there is not yet enough data to determine the scale of the damage compared to shallow reefs, he says it is clear that water temperatures are warming in the deeper zones too and causing reefs to bleach.