Elon Musk has converted Twitter Headquarters into a Mini Hotel.
The office has several rooms that have been converted into compact sleeping quarters.
Musk had to rehire some workers after a large-scale employee purge and start looking for new hires to take the place of the other half of the social network's workforce.
He has now given his staff a place to rest after infamously forewarning them that they would need to put in long hours to update Twitter.
At Twitter's recently vacant headquarters, Elon Musk's "extremely hardcore" vision for the company appears to have taken the form of gloomy little conference-room sleeping quarters.
A significant improvement over the Therm-a-Rest+sleeping bag situation displayed by one Twitter employee in November, employees returning to work at the company's San Francisco location were greeted by modest bedrooms with unmade mattresses, light curtains, and sizeable conference-room telepresence monitors. There is even a plant in one room.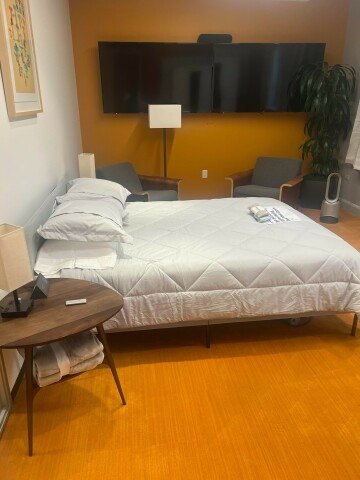 One of the converted bedrooms, shared with Forbes, had two office armchairs and a table lamp, bright orange carpeting, a wooden bedside table, and what appeared to be a queen bed. The space begged for friendly office collaboration.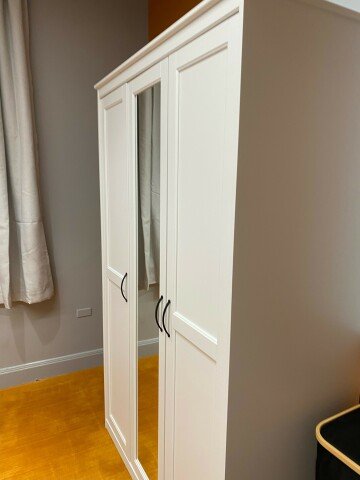 Employees were not informed of the situation and presumed that the beds are there to allow the remaining "hardcore" staff to spend the night at work. "It's not a good look," they said. "It's yet another unspoken sign of disrespect. There is no discussion. Just like, beds showed up."
Elon Musk, the company's CEO, gave the thousands of workers who were still employed there the choice to leave or stay as long as they put in a lot of effort under "Twitter 2.0" last month. At least half of Twitter's employees have been fired by Musk since he became the company's owner and CEO, and more have left on their own initiative.
The source, whose identity Forbes is withholding for fear of retaliation, opined that there may be "four to eight per floor" of these bedroom pods and added that "they look comfortable." However, it is unclear how many of these bedroom pods there are.