Apple has announced that it will release a new yellow colorway for the iPhone 14.
However, unlike last year, the new color variant will not be available for the Pro models.
It will only be shipped with the base iPhone 14 and the 14 Plus.
The device's new yellow color adds a nice pop of color and will be available in addition to the current colors of black, blue, purple, white, and red.
The last time Apple released a yellow iPhone was with the iPhone 11 back in 2019, which was the successor to the yellow iPhone XR launched in 2018.
Along with the new iPhone color, Apple has also released several new spring-themed Watch band colors and silicone iPhone cases.
For the past few years, Apple has released a new iPhone color every spring.
The company revealed an "alpine green" iPhone 13 and 13 Pro last spring and a brilliant purple iPhone 12 and 12 minis the year before that.
While the new models do not come with any other changes, they may help Apple continue to sell more phones during what would otherwise be a slower period following the holiday rush.
The iPhone 14 first became available in September.
it launched with the Pro and Pro Max models being the first to come with Apple's new Dynamic Island.
While Apple has since been updating its iPhone 14 lineup with a number of new features, including a satellite connectivity feature that lets you contact emergency responders without cellular service, third-party apps have been adding support for the status indicator afforded by the device's Dynamic Island.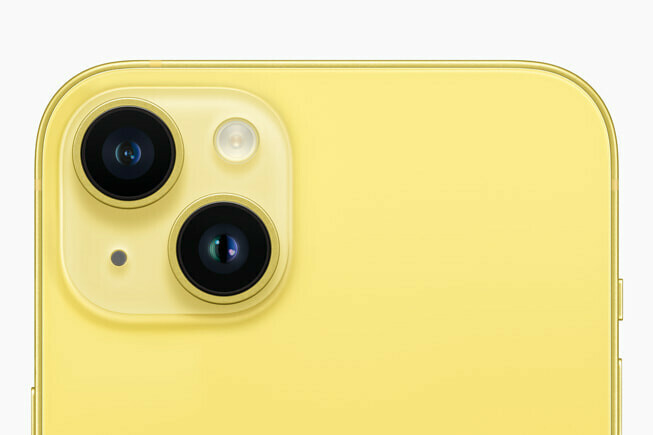 Starting on Friday, March 10th, the bright yellow phones will be available for pre-order and will become available on March 14th.