Sheikh Rashid, the leader of the Awami Muslim League, stated that President Arif Alvi's unilateral announcement of the election date was both legal and constitutional.
He went on to remark that the president had done all that was expected of him.
The AML chief was referring to President Alvi's February 20 decision to the Electoral Commission of Pakistan (ECP) to hold elections in Punjab and Khyber Pakhtunkhwa on April 9, after the Pakistan Tehreek-e-Insaf (PTI) dissolved the governments of those provinces at Imran Khan's request.
The President's unilateral announcement of the election date triggered a nationwide debate about his power to do so.
On Tuesday, the former interior minister spoke to the media outside a local court in Islamabad's F8 area.
He stated:
"The party that runs away from elections is not a political party. Instead, it is a mafia."
He further added:
The President made the correct decision in unilaterally declaring the election date.
It's worth noting that when speaking to the media in Lahore on February 19, the former interior minister asked President Dr. Arif Alvi to resign or reveal the election date.
According to Sheikh Rashid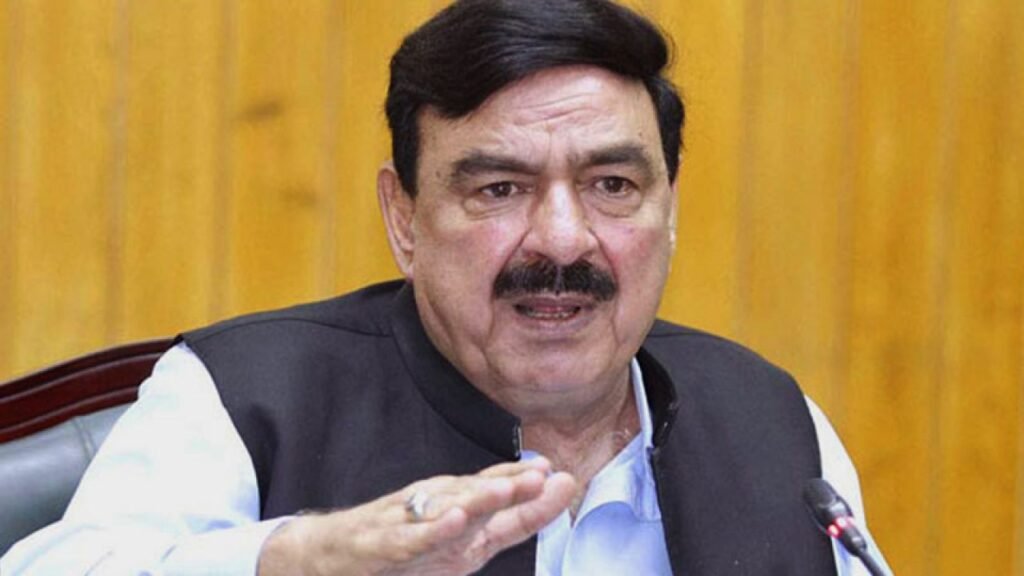 President Alvi is the highest constitutional officeholder and has the complete right to decide the election date.
In answer to a query on the President's announcement on February 20, he noted that, while he did not know whether or not elections would be scheduled, the current government will continue to face this problem. He said that if elections were not held, the country would face civil conflict and hunger.
He said:
"By chance, President Alvi chose a date i.e. April 9 when the Imran Khan-led government was ambushed."
Sheikh Rashid said that the Abpara police were known for drug trafficking.
He stated:
"The Islamabad police raided my house located in the remit of Punjab. They also stole valuables from my residence, including my watches, vehicles, licensed firearms, and money."
He added:
"I have provided the password of my phone to the police.
Hopefully, my watches and licensed firearms will be returned to me as I will go to Murree on February 23."
The former minister also demanded Maryam Nawaz, vice president of the Pakistan Muslim League-Nawaz (PML-N), to tell the people who brought this government in the middle of the night, notwithstanding her assertion that "it was not our government."