Islamabad police register criminal cases against PTI leaders, and activists for vandalism at judicial complex
ISLAMABAD: Islamabad police registered criminal cases against PTI leaders and activists for their alleged involvement in vandalism at Judicial Complex. On Saturday, PTI chairman appeared in the trial court at Judicial Complex in Islamabad.
On this occasion, clashes occurred between police and PTI supporters.
The counter-terrorism department (CTD) police station registered the vandalism case at the capital's judicial complex when former PM Khan appeared in court. About 10 different criminal sections were included in the FIR, including terrorism.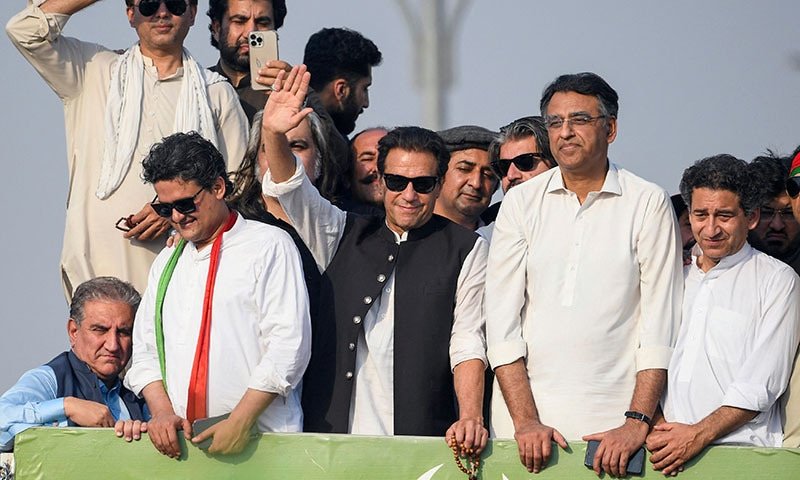 Ali Amin Gandapur, Murad Saeed, Aamir Mehmood Kiani, Asad Qaiser, Shibli Faraz, Asad Umar, Omar Ayub Khan, Ali Nawaz Awan, Hassaan Niazi are among those who were named in the FIR.
According to the FIR, the workers damaged the police check post and the main entrance of the Judicial Complex, where Imran Khan appeared in the Toshakhana case.
Meanwhile, the trial court of the Toshakhana case suspended the arrest warrants for Imran Khan and adjourned the hearing of the case till March 30.
Former prime minister Imran Khan appeared in Islamabad's sessions court on Saturday afternoon. The court accepted the attendance of Imran Khan at the gate of the court because of a rush of people.
On Saturday afternoon, the PTI chief reached the Judicial Complex along with a cavalcade of motors to attend the hearing of the Toshakhana case.
Imran Khan could not enter the courtroom because of the chaos and commotion at the entrance to the Judicial Complex.
Additional Sessions Judge Zafar Iqbal allowed Imran Khan to mark attendance at the gate. Judge also allowed Khan to leave the court and adjourned the hearing.
Clashes also took place between police and PTI workers around the Judicial Complex before and after the appearance of Imran Khan in court.
Earlier, Imran Khan said that the federal government wants to arrest him. Khan said this in his Twitter message just before appearing in the trial court at the Judicial Complex in Islamabad.
"I am going to Islamabad and the court because I believe in rule of law. But ill intent of this cabal of crooks should be clear to all."