ISLAMABAD: The security forces shot dead a militant in Waziristan who was actively involved in terror-related activities, ISPR said.
"The terrorist was involved in terrorist activities against security
officials and civilians," ISPR said in a statement issued to the media.
According to ISPR, the local people of the area have appreciated the
response of the security forces. They also offered their full support to
eliminate terrorism in the area.
Since Nov 2022, Pakistan has recorded a sudden increase in terrorist attacks
after Tehreek-e-Taliban Pakistan ended the ceasefire agreement. TTP also
announced the resumption of attacks on security forces.
Meanwhile, a high-level delegation of Pakistan rushed to Kabul on Wednesday
and held meetings with senior Taliban government officials.
Defence Minister Khawaja Asif, Minister of State for Foreign Affairs Hina
Rabbani Khar, and DG ISI met Mullah Abdul Ghani Baradar amid growing incidents
of terrorism in Pakistan involving Tehrik-e-Taliban Pakistan (TTP).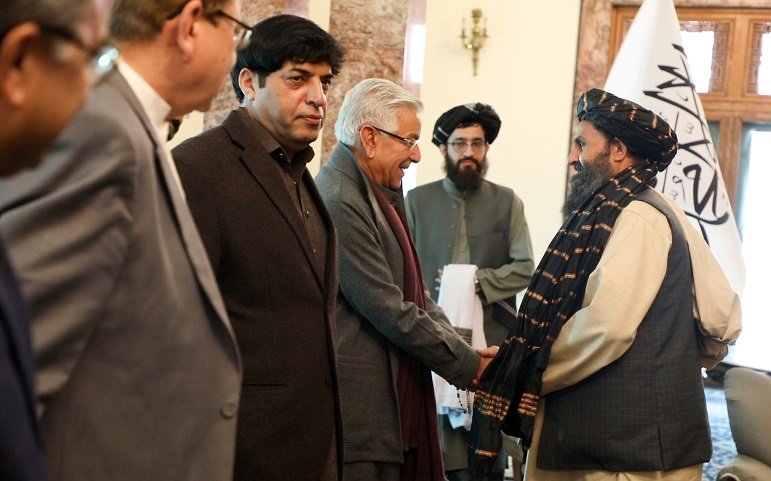 According to the Foreign Office statement, "The high-ranking delegation met with Afghan officials to discuss with them security related matters."
Pakistani delegation includes DG ISI Lt-General Nadeem Ahmed Anjum, Pakistan's Special Representative for Afghanistan Mohammad Sadiq, Foreign Secretary Asad Majeed Khan, and Kabul mission head Ubaid Ur Rehman Nizamani, the FO added.
This is the first high-level meeting between the senior leadership of Pakistan and Afghanistan after the November 2022 visit of Hina Rabbani Khar, State Minister for Foreign Affairs.
Meanwhile, the office of Afghan deputy PM said, "The two parties discussed economic cooperation, regional connectivity, trade, and bilateral relations during the meeting."
"Pakistan and Afghanistan are neighbors and should get along well. Afghanistan side emphasized the development of commercial and economic ties with Pakistan as they are in the interest of both countries," Mullah Baradar said.
Mullah Baradar told the Pakistani delegation that the political and security concerns should not harm the business or economic matters of both countries.