RAWALPINDI: Interior Minister Rana Sanaullah is expected to be discharged today after spending a third day in the hospital undergoing treatment for a heart condition.
On November 11, the federal minister was admitted to the Armed Forces Institute of Cardiology (AFIC) in Rawalpindi. According to sources, cardiologists regularly examine him medically, and his condition is getting better. Today's expected release of the minister.
The interior minister had earlier denied health rumours, claiming that he had been admitted for standard procedures and physical examinations.
The minister said in an audio message on Friday, "To all those well-wishers who are concerned about my health after viewing my picture at the hospital, I am absolutely fine.
"In 2004, almost 20 years ago, I underwent heart surgery. Every two to three years, a general checkup and a few minor procedures are necessary for patients like me, he added.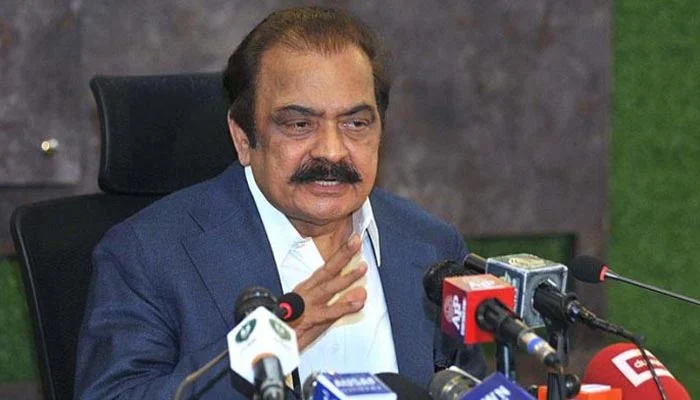 Rana Sanaullah also gave praise to the doctors who checked him out and carried out a quick procedure. He claimed that he is getting better and will return in a few days. He also pleaded with his well-wishers to avoid flooding the hospital because of the limitations.
Rana Sanaullah's health was also refuted by Minister of Information and Broadcasting Marriyum Aurangzeb, who claimed the minister was in good health.
She claimed that Rana Sanaullah went in for a routine checkup and that the rumours about his health are unfounded.
She claimed that Rana Sanaullah underwent heart surgery in 2004, which needs to be reevaluated every few years, about 18 years ago.
The minister claimed that he was in good health and that AFIC doctors had advised him to undergo a brief but important procedure.
Shehbaz Sharif, the prime minister, spoke with Rana Sanaullah and conveyed his best wishes for health.