Miftah Ismail says neither Nawaz Sharif nor Imran Khan can bring a real change
ISLAMABAD: Miftah Ismail, former finance minister of PML-N again made a startling disclosure that neither PML-N supremo Nawaz Sharif nor Imran Khan can bring a real or desired change in the system.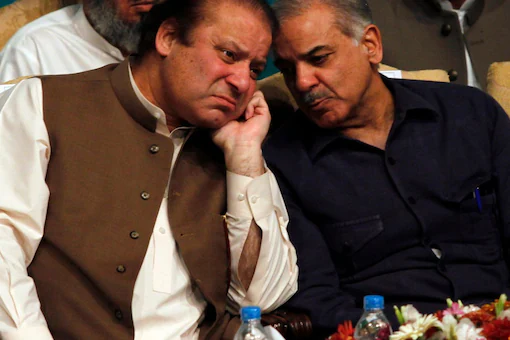 Miftah asserted, "No political leader or martial law can improve the system in Pakistan until we make systemic changes in the country."
He stated this in a current affairs programme on a leading TV channel.
He said, "without making systematic changes, no one can bring a desired improvement in the rotten system."
Miftah Ismail has become an outspoken politician soon after PML-N supremo Nawaz Sharif stripped him of the coveted post of Finance Minister. Nawaz did it just to accommodate his 'Samdhi' Senator Muhammad Ishaq Dar, Miftah said in one of his recent interviews.
Miftah Ismail, nonetheless, did not mention the name of prime minister Shehbaz Sharif. Perhaps Miftah believes that Nawaz Sharif is running the government's affairs.
In Sept 2022, Miftah was removed as Finance Minister and the portfolio was handed over to Ishaq Dar. Since then, the economic situation of Pakistan has become extremely critical and Miftah links it with incompetence and the wrong decisions of Dar.
Miftah Ismail also pointed out that Nawaz Sharif removed him as Finance Minister in a very insulting manner. Nawaz called Miftah to London and in front of some other party leaders, he (NS) abruptly announced Dar as the next finance minister.
From the day Dar has become Finance Minister, the economy has sunken further while IMF has been giving a very tough time to the government and Pakistanis as well by delaying the resumption of loans.