On Tuesday, the legal community declared a nationwide strike in response to the assassination of former Supreme Court Bar Association (SCBA) president Abdul Latif Afridi in the courthouse's bar (PHC).
The Punjab Bar Council declared a three-day period of mourning today, while the PHC declared a complete boycott of all courts throughout the province.
Furthermore, lawyers' groups urged the Sindh High Court (SHC) to adjourn all hearings that were not proceeding.
The Islamabad High Court (IHC) will, however, hear urgent cases.
On Monday afternoon,
Ex-SCBA President Latif Afridi was Assassinated In Peshawar High Court Bar Room.

Afridi was in the Peshawar High Court barroom when unknown armed men opened fire on him indiscriminately, seriously injuring him.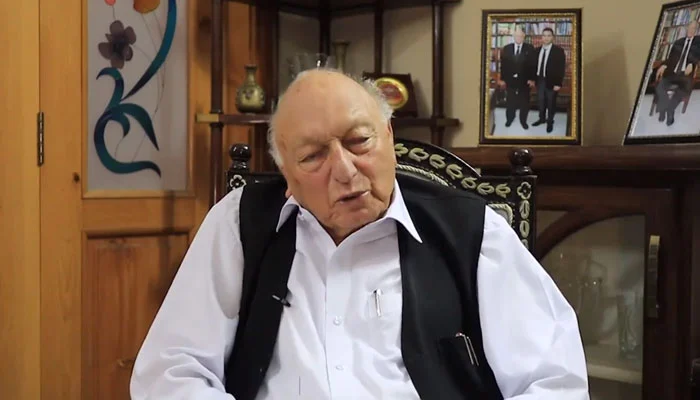 Latif Afridi was taken to the hospital, where he died as a result of his injuries.
Six bullets were fired at the former president of the Supreme Court Bar Association, according to preliminary reports.

He was taken to Peshawar's Lady Reading Hospital, where doctors declared him dead.

Afridi was a well-respected senior lawyer and fraternity leader.

The assassin of Latif Afridi has been apprehended by Peshawar police.
However, for security reasons, the police did not reveal the identity of the alleged killer to the media.
Police have also found a card in the pocket of the alleged murderer, who says he is a law school student.
What was the assassin's reason for killing Latif Afridi, how did he enter the Peshawar High Court Bar Room with a weapon, and how did he do it?
Police are trying to find out information from the murderer.