"Aurat March" that was to be organised in Faisalabad on Aug 1 has been cancelled due to Covid issue and security concerns. According to the tweet of Aurat March Faisalabad, "aurat march has been postponed due to security concerns and new updated will be posted shortly."
Aurat March Faisalabad did not blame the city administration for putting pressure to cancel the event, nonetheless, some activists have claimed that the march has been postponed on pressure from the administration.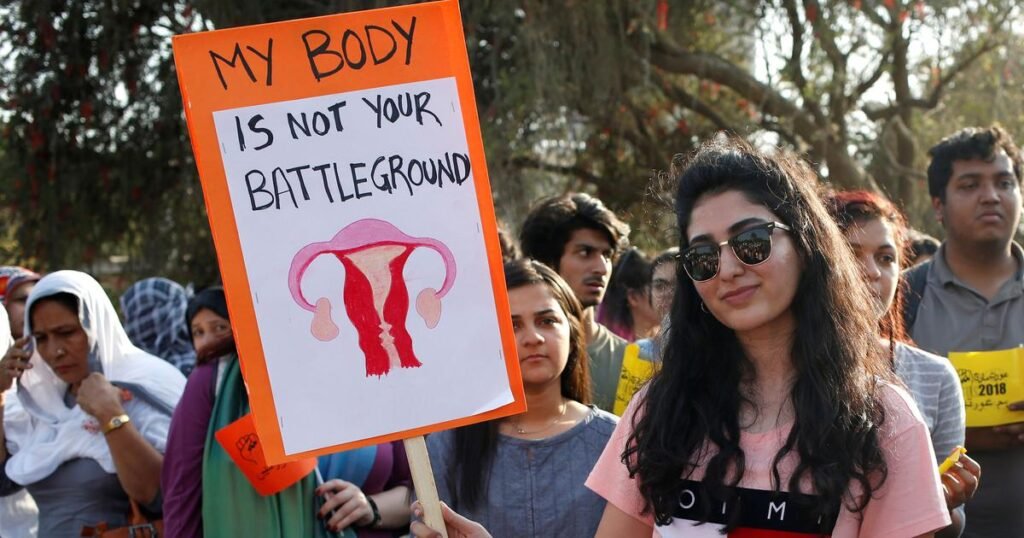 The students, civil society, and women planned this march to raise a voice against "ongoing femicide and protest the brutal murders of women all over the country in the name of 'isolated incidents' and to make collective social change in the way women are treated".
The Aurat March Faisalabad said it wanted an end to all gender-based violence, especially violence against women, and other gender minorities by patriarchal institutions and forces. The 20 demands of Aurat March Faisalabad also included protection of rights of women and transpersons, establishment of gender-based violence reporting cells, led by women or trans policewomen, a toll-free hotline for reporting domestic violence cases, special centres for abuse victims, implementation of laws against women abuse and child marriages and steps to end honour-killing incidents.
The organisers, mainly students and their teachers, also launched an online campaign in support of the march on social media and also applied to the district administration to issue them a no objection certificate (NOC) to hold the march on Sunday.
However, the Faisalabad assistant commissioner allegedly did not give them permission for holding the march as a result of which the organisers cancelled the event and launched an online campaign against cancellation of the march on social media.
Human rights and political activist Ammar Ali Jan condemned the act of the administration for, what he termed, hurling threats of dire consequences to the organisers of the Aurat March.
He tweeted, "Aurat March in Faisalabad has been cancelled because the Assistant Commissioner Faisalabad threatened to arrest the organizers. Its a blatant example of how the state suppresses women's movements".