A fellow student's gun went off in class, injuring a female student at a school in Karachi's Orangi Town, as confirmed by the area's police on Wednesday.
Alisha Abdul Aziz, a matriculation student, received initial treatment at Abbasi Shaheed Hospital before someone moved her to a private medical facility on Stadium Road, where doctors say she is out of danger.
The school's administration informed the police that the incident occurred in one of the classrooms when a male matriculation student brought a weapon to class.
The shooter, whose name is Fazlullah, stayed behind after his classes ended, as the boys' shift at the school ended at 4 pm and the girls' shift ended at 4:30 pm.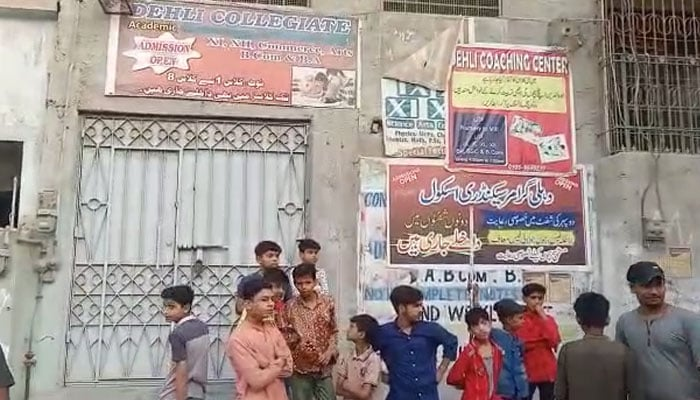 Moreover, The family members of the student who brought the weapon to school were unreachable, as they had switched off their mobile phones.
The police stated that the "aggressor" escaped after the accidental firing.
According to the victim's statement to the police, Fazlullah had brought weapons to school in his backpack and had shown them to other friends in the class.
"She further stated that someone fired a sudden shot inside the class," and "the bullet hit me in the leg, fired from behind."
SSP West Faisal Bashir Memon said that the police are investigating the incident from different angles and that they will register a case against Fazlullah for attempted murder.
Furthermore, The Directorate of Inspection and Registration of Private Institutions Sindh has formed a three-member committee to investigate the incident, and a teacher at the school urged parents to check what their children are bringing to school as it is not possible to check the bags of each student individually.