What did PTI workers 'steal' during protests?
Enraged workers took to the streets and engaged in violent protests after the arrest of Pakistan Tehreek-e-Insaf (PTI) Chairman Imran Khan on May 9, throwing the country into pandemonium.
The government's shutting off of internet services and the closure of businesses in protest areas between May 9 and May 12 resulted in an economic decline.
The party's dissemination of information was also stopped.
Despite the presence of law enforcement, street mobs during the protests resulted in about 10 fatalities and several injuries.
In addition, PTI members robbed stores, livestock markets, and weapon storage facilities during the protests, according to Interior Minister Rana Sanaullah, who spoke at a press conference on Saturday.
"They also tried to rob banks," Minister stated.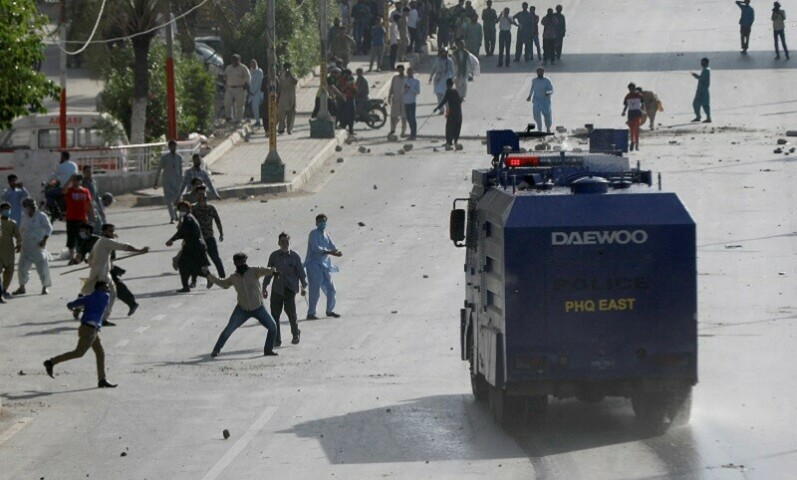 Also Read: In Pictures – Protests Shake Pakistan After Imran's Arrest
Interior Minister Rana Sanaullah
Interior Minister Rana Sanaullah accused protesters of robbing shops, livestock markets, and weapons stores, as well as snatching small items like Pakistani needles, shirts, and bedsheets from the Lahore Corps Commander House (also known as Jinnah House).
During a press conference, he voiced his concern and regret about the events, accusing PTI Chairman Khan of triggering people to protest and stealing the country's money in the Al-Qadir case.
During the riots, videos on social media showed individuals taking a peacock. Both the government and the military have criticised these instances, with the military labelling the PTI "hypocrites" for criticising them on the one hand while applauding them on the other in order to divert their criticism.
Punjab Government Offers Rs200,000 Reward for Arrest of Lahore Corps Commander House Vandals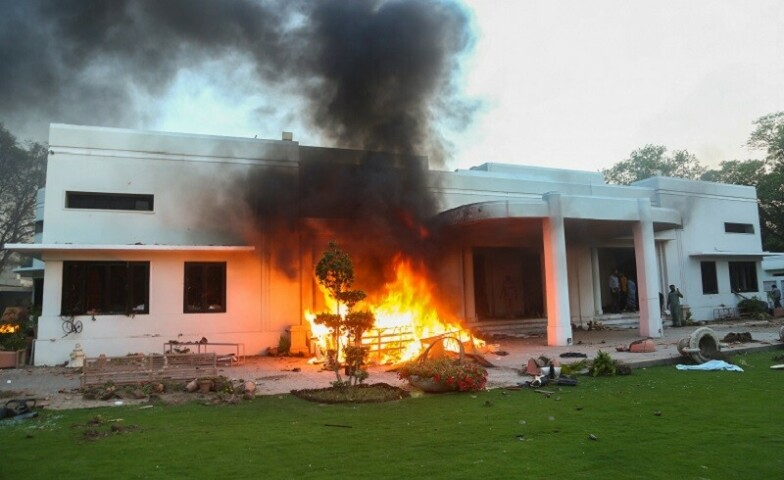 The Punjab Government is offering an Rs200,000 reward for anyone who assists police in apprehending the criminals guilty of vandalising the Lahore Corps Commander House.
The provincial home department has also issued photos of the vandals and asked the public to assist law enforcement agencies in locating them.
The department has vowed to keep the identities of the informants private. Imran Khan has already criticised the military, and his fans raised the stakes by assaulting military targets following his imprisonment.
This included torching the corps commander's mansion in Lahore and attacking the army's headquarters in Rawalpindi.
Prime Minister Shehbaz Sharif gave the order to apprehend the vandals within 72 hours.