Adulterated Milk
LAHORE/ISLAMABAD: The Punjab Food Authority (PFA) carried out a crack down on counterfeit dairy production in Lahore. The authority destroyed 3,500 liters of adulterated milk.
The PFA teams conducted a surprise operation at Ghulam Abbas Haveli in Chunian. This operation exposed an elaborate scheme dedicated to the production of fake dairy products.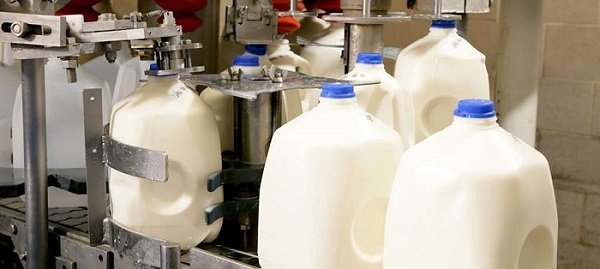 Acting on a tip-off, the food safety team raided the facility operating within the premises of the house. The PFA team apprehended individuals involved in the act of producing counterfeit milk.
During the raid, authorities seized a significant 3,500 liters of fake milk. Raiders also recovered 48 kilograms of spurious ghee and 37 kilograms of imitation powdered milk.
Furthermore, the operation led to the confiscation of two milk carts, two mixing machines, and drum conveyors. PFA said the adulterators use these items in the manufacturing of spurious milk.
Raja Jahangir Anwar, the Director General of the Food Authority, disclosed this to the media. DG PFA said that the fake dairy people used a mixture of powder, water, vegetable oil, and undisclosed chemicals.
He underscored the health risks associated with consuming such substandard milk. He also cautioned people that adulterated milk could result in various stomach and intestinal ailments.
The PFA has initiated legal proceedings against the individuals involved in this unlawful operation.
The authority has registered a case while investigations will uncover the network responsible for these activities.
IHC issues notice to FIA in the cipher case
Meanwhile, the Islamabad High Court issued a notice to the Federal Investigation Agency (FIA) regarding a petition submitted by Imran Khan. PTI chief seeks bail after arrest in the Cipher case.
The court's decision to issue notices occurred during the hearing of Imran Khan's bail request. Khan has challenged a recent ruling by a special court in the same case. PTI lawyer Salman Safdar filed the petition on behalf of Imran Khan in the IHC on Saturday, seeking hearing on Monday (today).
The special court, operating under the Official Secrets Act, had rejected bail requests from both _ Imran Khan and Shah Mahmood Qureshi.
The Chief Justice of the Islamabad High Court, Aamer Farooq, issued these notices in response to the petition. Salman Safdar filed a petition on behalf of PTI's chairman, Imran Khan.
Imran Khan's legal team requested early hearing for the case. In response, the Chief Justice of the IHC emphasized the importance of following legal procedures.