Islamabad: The Pakistan Democratic Movement said it is willing to hold talks with former premier Imran Khan for the sake of ending ongoing political deadlock but it also wanted the PTI chief to drop its demands.
According to sources if Mr. Khan was willing to take part in the negotiations directly, the ruling coalition would be open to "unconditional" discussions with the PTI.
According to a government official, PM Shehbaz Sharif requested that the PML-N and PDM leaders not taunt the previous prime minister about holding negotiations with the government since doing so would be ineffective.
Mr. Khan recently indicated that he would be open to talk with the government, but he reportedly retracted his offer after being denigrated by various government leaders for making yet another "U-turn."
The PDM also decided to defer the attempts to introduce a no-confidence motion in the Punjab Parliament against CM Parvez Elahi because it considered that neither Mr. Khan nor Mr. Elahi intended to dissolve the provincial assembly, in what appeared to be another peace offering.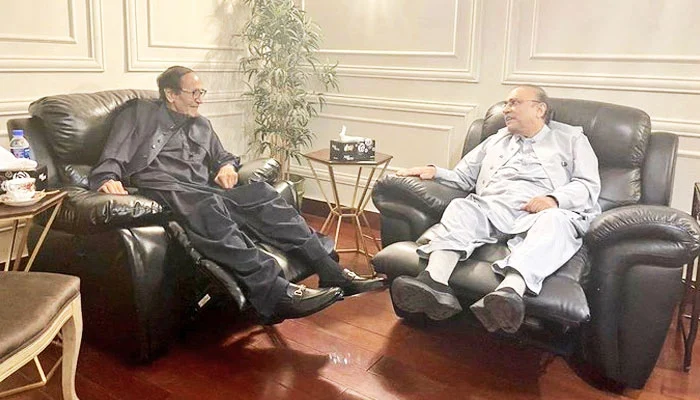 This emerged after a meeting of Pakistan Peoples Party (PPP) leader Asif Ali Zardari and Pakistan Muslim League (PML-Q) leader Chaudhry Shujaat Hussain in Islamabad, which took stock of the political situation in Punjab. It was the second meeting of the two leaders in 12 days.
A source close to the ex-president said PDM leadership, especially Mr Zardari, believed Mr Khan would never dissolve assemblies as such a move would make him "irrelevant" in the political scene.
There are also media reports about Mr Zardari and Chaudhry Shujaat having talked to PML-N supreme leader Nawaz Sharif in London and asked him to put the plan of the no-trust move against CM Elahi on the back burner.
According to unconfirmed media reports closer to Mr Zardari, Nawaz Sharif also relayed to the PML-N-led government to focus its energies on stabilizing the economy. instead of deposing the Punjab government.