Malala Yousafzai, a Pakistan-born education activist, has left the lovebirds competing for relationship goals after posting an adorably lovely letter for her better half, Asser Malik.
The world's youngest Nobel laureate penned a heartfelt message to her spouse in a special greeting for the festival of lovers, which stunned the internet.
Malala Yousafzai captioned her photo:
"Happy Valentine's Day to the best possible life partner Asser Malik.
You always make me laugh after a long day, you always have my back and you are always thinking of ways to make me smile.
I'm the luckiest woman to have you by my side."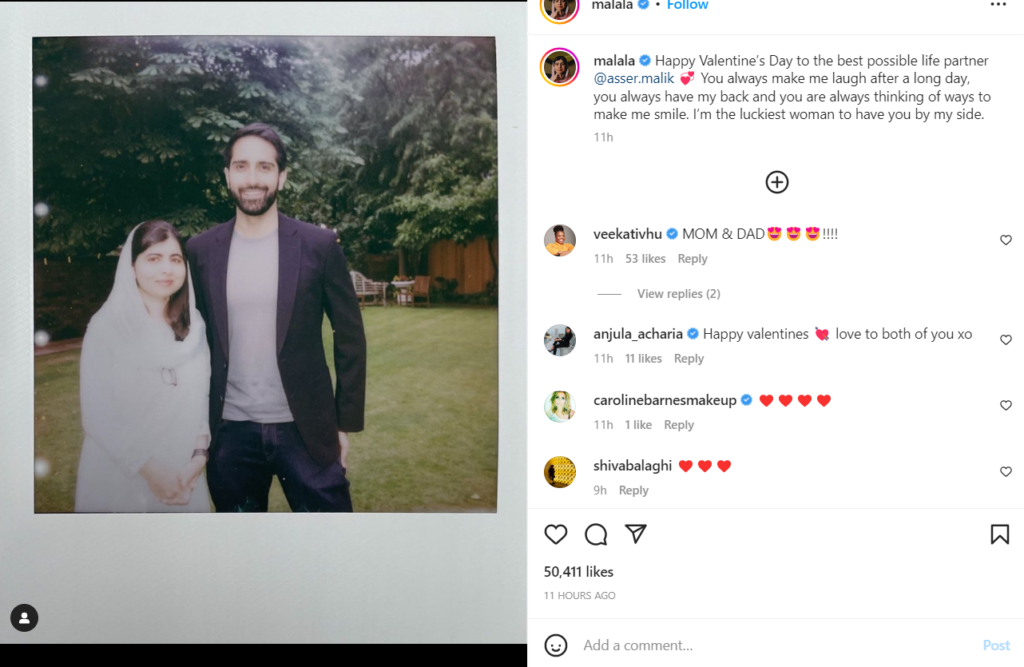 The 2.3 million Social media followers of the girls' rights activist were treated to a beautiful photo of her next to him.
Moreover,
The supporter of women's rights and girls' education left her job in all-white to celebrate the festival of lovers with her husband.
And telling him that she was the luckiest person in the world to have him by her side.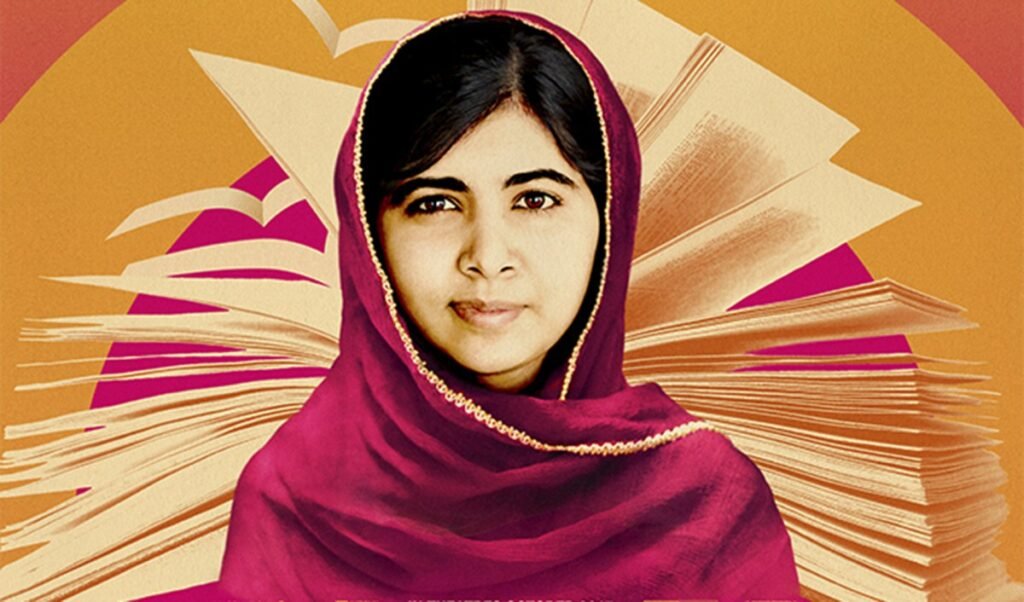 Earlier,
Malala Yousafzai becomes film executive producer.
She is an executive producer of a film on violence, Islamophobia, racism, and the need of forgiving one's adversaries.
Read More: Malala Yousafzai becomes film executive producer
According to the Nobel Peace Prize winner:
"I decided to become executive producer of this film so that we could tell stories of those who are not heard enough.
I wanted to project the issue of Islamophobia, stereotypes, and Muslims in the West.
"This film has the power to create harmony.
Which can become possible through connecting with people to know about their personal lives and stories.
It [the film] is a powerful true story of forgiveness and redemption."
She went on to explain that the film illustrated how little people vary from one another when they first meet.
And how they exchange stories and get to know one another.
"Faces and appearances can be different but we are fundamentally the same;
we can gossip together, listen to each other and we can add value to each other's time."