Rana Sanaullah, the federal interior minister, was found not guilty on Saturday in the 2019 heroin smuggling case involving 15 kilogrammes.
Sanaullah was arrested by the Anti-Narcotics Force's (ANF) Lahore team in July 2019 while driving from Faisalabad to Lahore near the Ravi Toll Plaza on the motorway.
The ANF claimed to have found 15 kilogrammes of heroin in his vehicle. A special police team had also apprehended five others, including the PML-N leader's driver and security guards.
According to the ANF's first information report, the force received information that Sanaullah was allegedly involved in drug trafficking and was transporting heroin to Lahore.
Although the trial court twice denied his requests for bail, the Lahore High Court ordered his release on December 24, 2019.
The Special Court for Control of Narcotic Substances ordered this on Saturday (CNS).
During the hearing of Rana Sanaullah's petition to dismiss the case on Saturday, The court reviewed the sworn testimony provided by two witnesses in the case, Anti-Narcotics Force (ANF) Inspector Hassan Azam and Assistant Director Imtiaz Cheema.
Cheema informed the court that no drugs were recovered while he was present during the proceedings.
Azam claimed that they were not even at the scene when the drugs were found.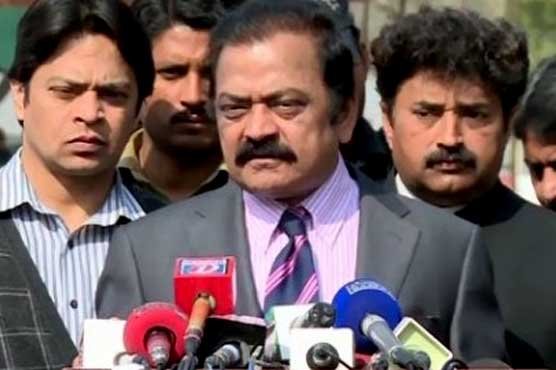 They further stated that they felt under pressure to develop the case.
The case for the prosecution was thus weaker.
The court then called the lawyer for the ANF and inquired as to any objections to Sanaullah's release. The case was dropped when they gave a negative response.