RAWALPINDI / ISLAMABAD: The Commercial Banking Circle of the Federal Investigation Agency (FIA) successfully conducted a raid on an under-construction residential property in Shamsabad, revealing a staggering sum of foreign and local currency, amounting to billions of rupees.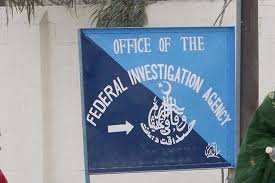 Exchange companies across the nation are currently facing a series of raids as part of a comprehensive operation targeting hundi and hawala businesses.
During these operations, law enforcement agencies meticulously gathered evidence related to unlawful trading activities. In Rawalpindi, a subsequent raid was conducted on a house, resulting in the confiscation of 13 computerized iron lockers containing significant amounts of foreign and local currency in cash. Authorities apprehended two individuals in connection with these operations.
The FIA (Federal Investigation Agency) wing, responsible for conducting the raid, carried out a week-long surveillance of the location before initiating their operation. They discovered a small iron gate in the parking area of the plaza's double basement, which also contained stored spare construction equipment.
The agency's team forcefully breached the outer walls, which resulted in a loud noise and revealed an empty space behind them. Upon breaking through the wall, they uncovered a small secret door concealing 13 large iron lockers. The premises contained installed security systems and cameras. Reportedly, a heated dispute ensued between the FIA team and the plaza owner over the recovered money.
The plaza owner insisted that the authorities should leave the money on site, whereas the FIA team asserted that they would seize the recovered funds. Subsequently, the FIA called the police for assistance.
The agency has sent a preliminary report to higher authorities. When questioned about the seized money, plaza owner Sheikh Iftikhar Adil stated that no bank was operating on the premises. He claimed that the money stored in the lockers was related to business transactions and that a money trail had been provided to the FIA. He also denied the presence of any foreign currency in the lockers.