ISLAMABAD: Islamabad police today released a sketch of one of the suspects who raped a young woman in F-9 Park on Thursday evening at gunpoint.
The victim lodged an FIR against the rapists under Section 376 (punishment for rape) at the capital's Margalla police station at 11:40 pm on Thursday, a few hours after the rape incident.
Islamabad police spokesperson Jawad Taqi said the sketch has been prepared with the help of the details the victim shared with the police. The sketch will be matched with the CCTV footage of the park premises to identify the culprits.
According to details, the suspect was five feet and 10 inches tall with 35 years of age. It further said the suspect had a dusky complexion.
Through Twitter, Islamabad Police said, "Special Unit Against Gender Violence is investigating the matter under the leadership of City Police Officer Sohail Zafar Chattha".
Meanwhile,
The victim reported to police that two armed men approached her and her male coworker at a park in F-9 on February 2.
According to the FIR, the gunmen separated the two and forced them into a nearby shrubbery.
The culprits allegedly beat the young woman after she begged them to release her and even offered them money in return for their safety, according to the FIR.
The assailants battered the woman and threatened her they would invite their "friends" to join them if she raised her voice.
According to the FIR, the culprits also barred her from leaving.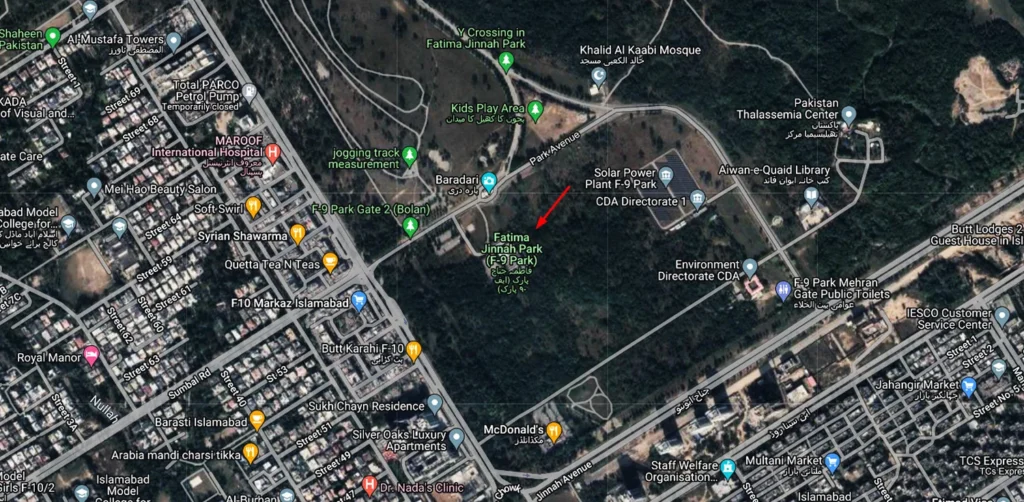 The accused criminals instructed the victim that she shouldn't be at the park at this time of night. The rapists also returned "all belongings of the victim and also gave her Rs1,000 to stay quiet," and then vanished into a nearby bush.
The culprits are being tracked down using CCTV video and Safe City cameras, according to officials.
As per police, queries were also asked of the F-9 Park employees to discover more about the suspects.
According to hospital officials, the victim had a medical examination yesterday at the Pakistan Institute of Medical Sciences (PIMS).
According to the sources, the girl's body showed evidence of torture.
Meanwhile, the forensic laboratory has received the victim's deoxyribonucleic acid (DNA) sample(s).
According to the results of the woman's forensic investigation, the 24-year-old victim's body bore evidence of the sexual assault.