PARIS: France and Australia announced to jointly manufacture ammunition for Ukraine and send several thousand 155-millimeter artillery shells to Ukraine starting coming weeks.
French Defence Minister Sebastien Lecornu hoped delivery of the shells to Ukraine could start in March. Australia will supply the powder while France's Nexter will make the ammunition. They did not provide further details, citing national security.
The multimillion-dollar plan is the latest offer of support for Ukraine by both countries, amid growing appeals from Ukrainian President Volodymyr Zelenskyy. While the two countries shore up their defence cooperation, Ukraine looks for heavy weaponry and long-term supplies from Western allies nearly a year into Russia's war on Ukraine.
The joint announcement, made by Australian Defense Minister Richard Marles and French Defense Minister Sebastien Lecornu, also appeared aimed at sending a signal that the two countries have overcome a damaging row over French submarines.
Canberra's had earlier ditched the plans to buy French submarines two years ago in 2021. Paris accused its allies of stabbing it in the back when Australia instead opted for nuclear-powered submarines built with US and British technology and cancelled a French contract.
The war Escalates
While Kyiv "demands more and more weapons", the Kremlin warned the West's supplying of further weapons to Ukraine only leading to "significant escalation" of the conflict. 
With NATO countries 'more and more becoming directly involved in the conflict', Kremlin spokesperson Dmitry Peskov noted Ukraine's deputy foreign minister, Andriy Melnyk, calling on Germany to send his country a submarine.
On the other hand Russian forces continued attacks on positions across the frontline near the eastern cities of Bakhmut and Donetsk. Moscow's troops have been pounding Bakhmut in the Donbas for several months, but in recent days the invaders appeared to have opened up a new effort to gain ground around the village of Vuhledar, 30 miles south-west of Donetsk city.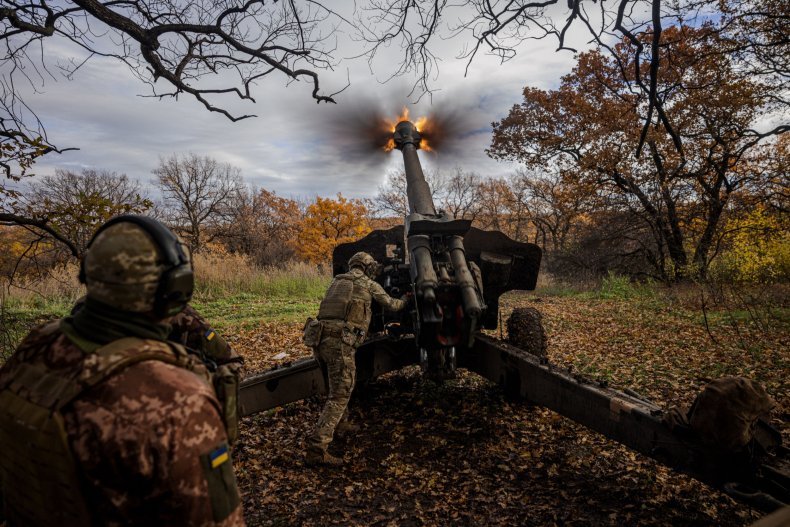 Apart from the latest of the announcement, Zelenskiy's most senior adviser, Andriy Yermak, has suggested Poland is willing to supply Ukraine with F-16 fighters. Though Yermak cites positive signals from Warsaw, Poland's prime minister, Mateusz Morawiecki, was careful. He stressed that his country would only act in consultation with Nato allies, as Ukraine's lobbying for the combat jets only a few days after Germany and the US agreed to send over their tanks.