Democrats won the runoff vote for the US Senate seat in the Southern state of Georgia. Raphael Warnock, incumbent Democratic Senator defeated his Republican challenger, former American football star Herschel Walker.
The victory gives Democrats a 51-49 majority in the upper house of the US Congress. Had they lost the Georgia seat, the Senate would have been split 50-50, with Vice President Kamala Harris' vote as the tie-breaker.
Both Democrats and Republicans saw the high stakes in this race, as Georgia is also expected to play a major role in the next presidential election — as it did in 2020.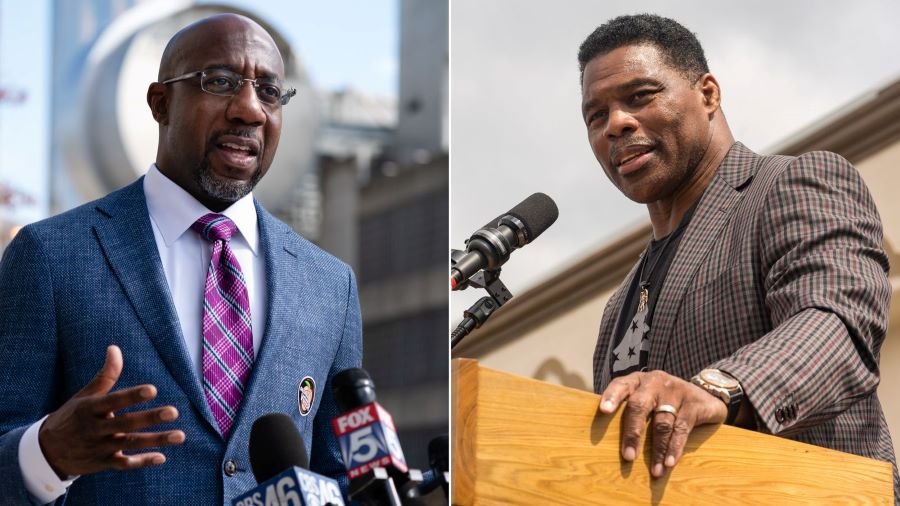 The two Black candidates failed to gain a majority in the November 8 midterm vote, although Warnock led Walker by about 37,000 votes out of almost 4 million cast.
A Democrat win also strengthens Georgia's status as a battleground heading into the 2024 presidential vote, while a victory for Republicans could be an indication of Democratic weakness.
Georgia, a traditionally Republican state, was the scene of dramatic runoffs in 2020. The state also voted for Biden in the last election, making him the first Democrat to win Georgia's vote in decades. 
According to sources, Warnock's campaign spent about $170 million on the campaign, while Walker's spending was at around $60 million.
In his concession speech at the College Football Hall of Fame in downtown Atlanta, Walker told his supporters that numbers didn't look like adding up, remarking that "There's no excuses in life and I'm not going to make any excuses now because we put up one heck of a fight." Walker, 60, was backed by former US president Donald J. Trump.