Coronavirus death rate rose to a record in Turkey for the seventh consecutive day on Sunday. The number of new cases remained high despite efforts by President Tayyib Erdogan's government to contain a second wave of infections.
The government introduced tighter measures a week ago including nightly curfews at weekends, restrictions on movements of people of non-working age, a move to online schooling and limiting restaurants and cafes to takeaway services
However, the measure did little to halt the ongoing surge in the virus's spread. the fatalities on Sunday were 185 that is 45% above the peak of the first wave in April while more than 29,000 cases were reported in the last 24 hours. The figure of coronavirus cases reported on Saturday was 30,103, which was the highest recorded. The daily death toll shared by the Turkish Health Ministry is shown in the following graph.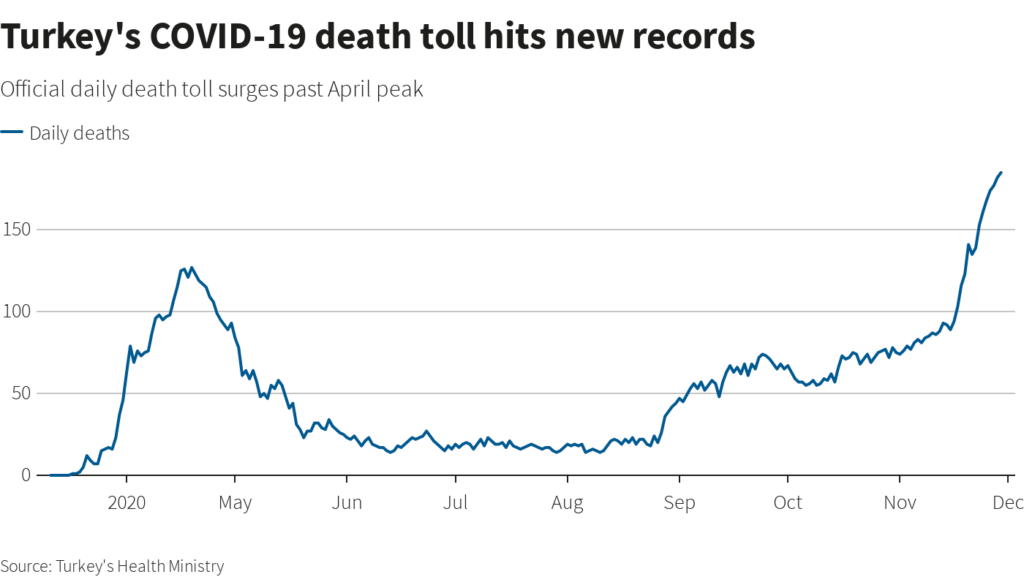 Doctors and opposition politicians have called for stricter measures.