PARIS: In an apparent climate-related PR stunt, a Louvre visitor attempted to destroy the glass shielding the world's most renowned artwork, the Mona Lisa, but managed to avoid damaging it.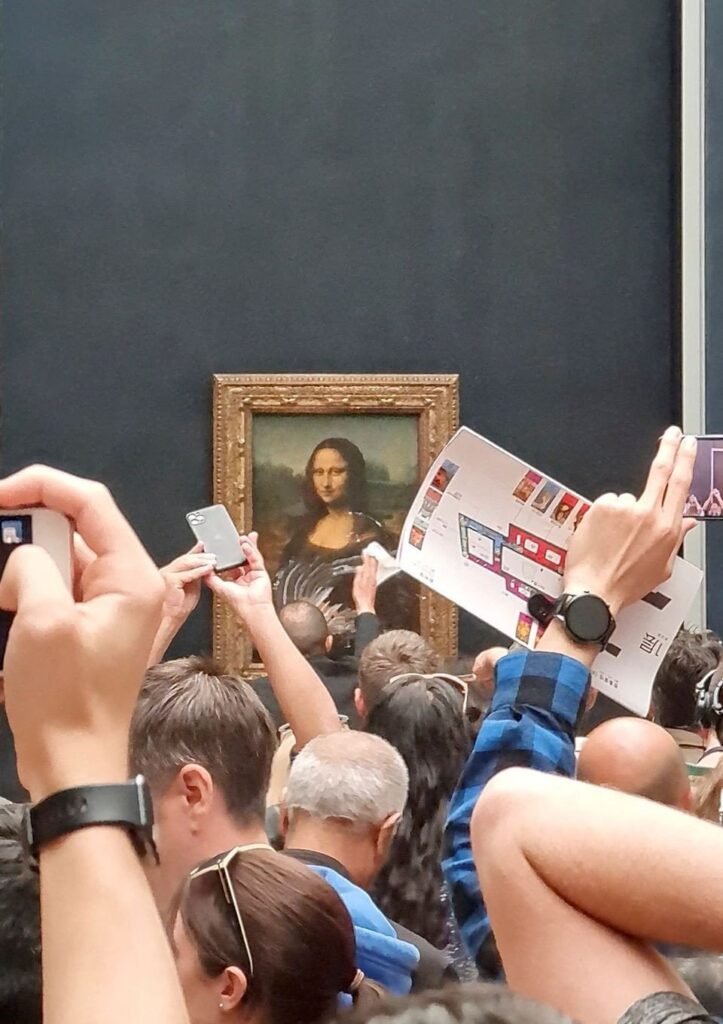 It was a guy disguised as an elderly woman who got out of her chair and smashed the glass.
Video of the incident's aftermath, showing a Louvre employee washing the glass, was released online with the caption, "Maybe this is just nuts to me… (He) then proceeds to smear cake on the glass, and throws roses everywhere before being tackled by security."
For the time being, no one from the Louvre could be reached for comment.
Another video uploaded on social media shows the same technician wiping the window while another attendant pulls a wheelchair from the Da Vinci painting.
Other videos show him being carried out of the Paris museum in a wheelchair, and his words, "think of the earth, people are destroying the earth", in French, showing that the event likely had an ecological motivation.