On Sunday, The Maldivian Court Sentenced Former president Yameen to an 11-year jail and also fined him $ 5 million after finding him guilty of corruption and money laundering charges related to receiving kickbacks from a private company.
The court stated that it would probably soon announce the sentence. Abdullah Yameen has denied doing anything wrong.
He lost power in 2018 but has been declared the Progressive Party of the Maldives' presidential candidate for the 2023 election.
Yameen was sentenced to house arrest in 2020 and was released months later.
Abdullah Yameen is the half-brother of former dictator Maumoon Abdul Gayoom and he has returned to active politics with a campaign against Indian influence in the Maldives since his release, raising concerns in New Delhi.
Abdullah Yemen was announced as the presidential candidate for the Progressive Party of the Maldives for an election due in 2023.
The Maldives, located near strategic shipping lanes in the Indian Ocean, serves as a focal point for competition between India and China for regional influence.
The Maldives government condemned former customs commissioner and PPM member Abbas Adil Riza on Saturday for calling for an arson attack on the Indian High Commission in Male in a tweet.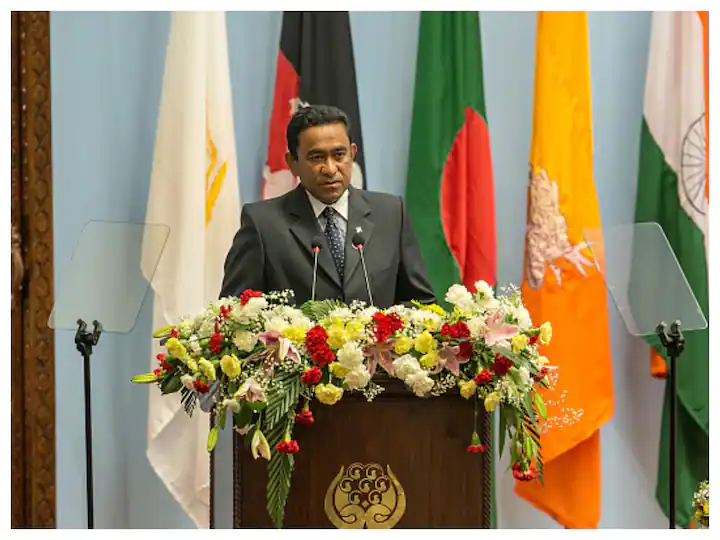 During Yameen's presidency, Mr. Riza served as Commissioner General of Customs.
"The government strongly condemns the incitement of arson and terrorism targeted at the High Commission of India in the Maldives.
The government is investigating this threat very seriously and the authorities have taken all precautionary measures," an Official Statement from the Maldives ministry of foreign affairs as saying.
"Such threats of malicious intent aimed at undermining the security of the diplomatic corps and disrupting public safety will not be tolerated," the statement added.