German Interior Minister Nancy Faeser is of the view that no Iranian national seeking asylum in Germany should be returned given the government's deadly assaults on protesters in Tehran. The conservative opposition however argues that criminals must be sent back
The demonstrations in Iran began in September after a 22-year-old Kurdish woman Jina Mahsa Amini passed away after being detained by the morality police for not donning the required headscarf.
Western Pomerania is among the sixteen German states that have already chosen to cease deportations because of the situation in Iran. Faeser has urged the other states to follow their lead.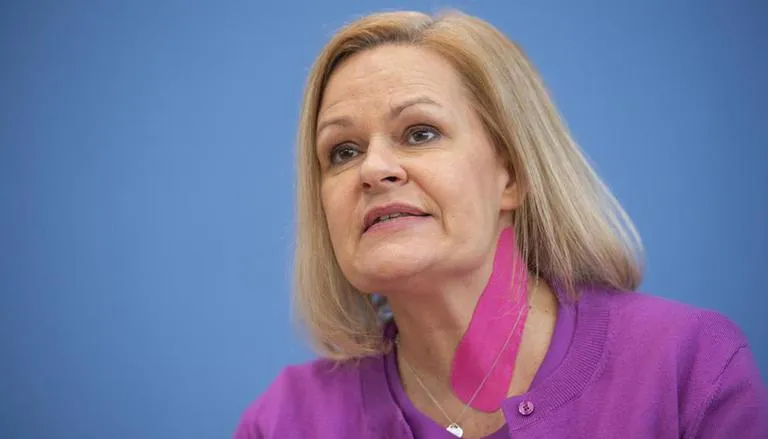 Lower Saxony Interior Minister Boris Pistorius described the human rights situation as "catastrophic" and pointed it as getting more terrible by the day."
But this is by no means a unanimous opinion. Many states are governed by the conservative parties, the Christian Democratic Union and in Bavaria, the Christian Social Union and politicians from these parties are opposed to the idea.
CSU politician Andrea Lindholz explained her objections to DW. "I take a critical view of a general ban on deportation because criminal offenders and people who pose a threat to public safety would also benefit from it," she said. "Nobody should be put at risk of danger to life and limb [if deported], but there should also not be any free rides."
The CSU-led state of Bavaria wants to retain the ability to deport people who commit criminal offenses or who pose a risk to public safety. The situation is the same in CDU-led Saxony.
Lindholz's fellow conservative in the German Bundestag parliament, Christoph de Vries, added in a written response to DW that in asylum procedures, "the assessment of the danger each individual asylum-seeker could face in the event of deportation plays a decisive role … even without issuing a blanket ban on deportations." Therefore, "government opponents, women and homosexuals currently have no need to fear being deported."