The former president Donald Trump adopted his most defensive stance to date, After receiving criticism from other Republicans for his controversial dinner with white nationalist Nick Fuentes and troubled rapper Kanye West on Saturday, claiming he agreed to the meeting in an effort to "help" West, whom he called a "seriously troubled man."
Trump blamed "Fake News" for the backlash that followed the dinner in a post on Truth Social on Saturday night.
He also claimed that he met with West, whose real name is Ye, to "give him very much needed 'advice,'" after West requested to speak with Trump privately.
Having previously claimed he did not know the other three guests, who included Fuentes and Karen Giorno, his former Florida campaign director, Trump later acknowledged one of them was "a political person who I haven't seen in years," ostensibly referring to Giorno.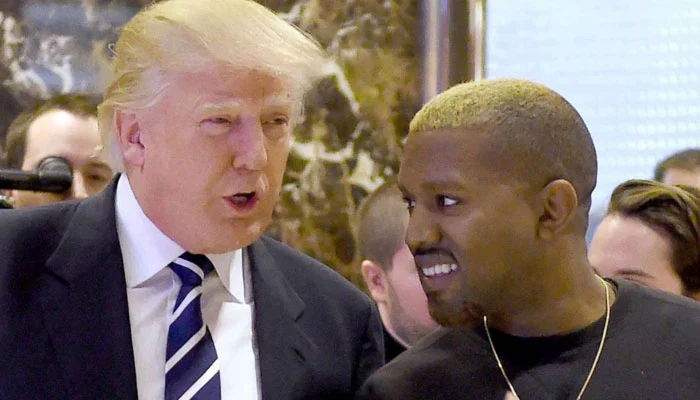 In a previous Friday afternoon Truth Social post, Trump claimed that West "unexpectedly showed up with three of his friends, whom I knew nothing about"—adding that he "didn't know Nick Fuentes." Trump also claimed Friday.
Trump received criticism from people in his inner circle, including Chris Christie and David Friedman, the president's ambassador to Israel, over the allegedly unintentional meeting with Fuentes.
But the former president went so far as to advise the Donda rapper not to run for office in West's 2024 elections, saying, "I told him don't run for office, a total waste of time, can't win."
In his video, West acknowledged the altercation, saying, "Trump began essentially yelling at me at the table and told me I was going to lose. Has anyone in history ever experienced success with that? Hold on, hold on, you're referring to Ye, I said."