Former Chinese leader Jiang Zemin passes away at 96:
Former Chinese leader Jiang Zemin passes away at 96
Jiang Zemin, a former Chinese leader who came to power after the Tiananmen Square protests, has reportedly passed away at age 96.
He passed away on Wednesday shortly after noon, according to Xinhua.
He presided over a period of wide-scale opening up and rapid growth, making him one of the key figures in recent Chinese history.
Xinhua Reported: "Jiang Zemin passed away due to leukaemia and multiple organ failure in Shanghai at 12:13 pm on November 30, 2022, at the age of 96, it was announced on Wednesday,"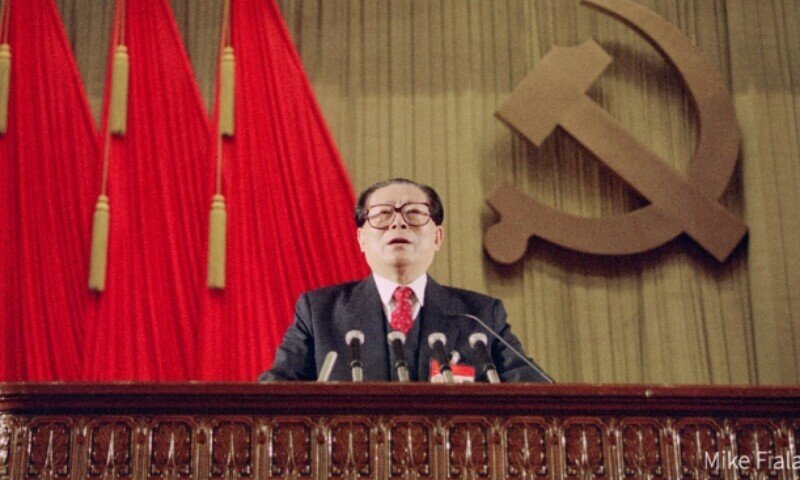 On October 1, 2019, he was last spotted in the public taking place among the party elders invited to the military parade and 70th-anniversary celebrations of the founding of the People's Republic of China.
Jiang was the first prominent leader to have not participated in Mao Zedong's Communist revolution, which culminated in the establishment of the People's Republic in 1949 following a civil war victory.
Jiang held the position of general secretary of the party from 1989 to 2002.
When Jiang was appointed to the top position in June 1989, Beijing was in a state of emergency as a result of Deng Xiaoping's bloody crackdown on pro-democracy student protesters in Tiananmen Square and a widespread purge within the government and state that targeted supporters of the failed movement.
Jiang was the party chief of Shanghai at the time.
By the time he stepped down as president in 2003, China had joined the World Trade Organization, Beijing had secured the 2008 Olympics, and the country was well on its way to becoming a superpower.
Analysts believe Jiang and his "Shanghai Gang" faction remained influential in communist politics long after he left the top job.
He is survived by his two sons and wife Wang Yeping.