Dubai is well well-known all over the world for its architectural beauty and craftsmanship. One of them, the Burj Khalifa, attracts travellers from all over the world to Dubai.
Dubai has now made the decision to bring the moon from the sky to the ground in the form of a luxury resort in order to emphasise the beauty even more.
The city's hospitality, entertainment, attractions, education, technology, the environment, and space tourism will all benefit economically from Dubai's newest theme hotel.
Additionally, it will focus on key industries like infrastructure, financial services, aviation, space, energy, agriculture, technology, and education, as well as niche markets like real estate for commercial and residential use.
Around Rs, 40,000 crores will be spent on the Moon-Like Resort.
Moon World Resorts Inc., a Canadian company, is constructing a sizable destination resort with the shape of the moon that will likely be located in Dubai.
The building will be 735 feet tall when finished, costing a total of $5 billion, and is anticipated to be finished in 48 months (about Rs 40,000 crore).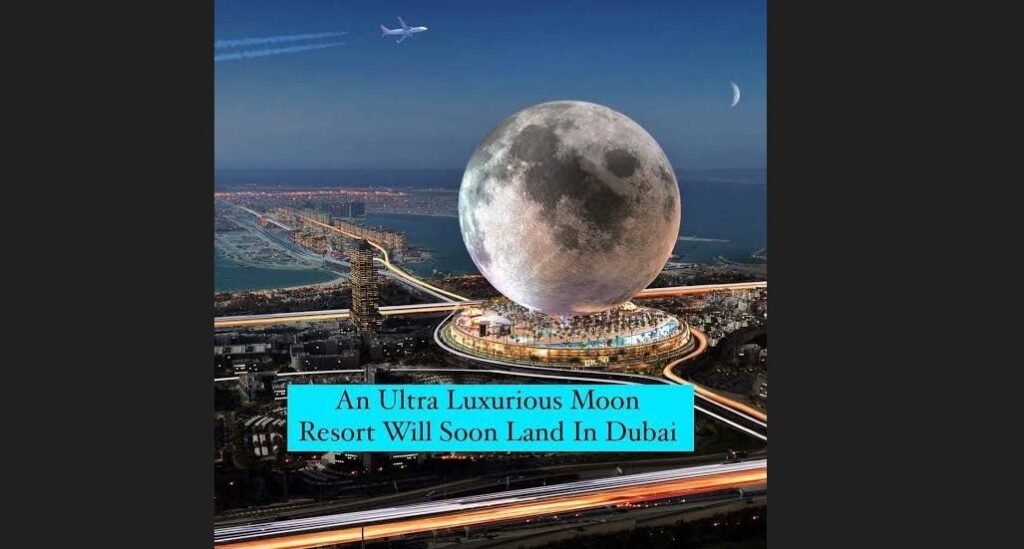 By taking the Moon Shuttle at this resort, visitors can take in the scenery. This Moon Shuttle can move visitors around the resort along a track. At the structural hub of the resort, a circle will be built.