Chinese hospitals were under great stress on Wednesday (Dec. 28) as a surge in COVID-19 infections strained resources in the last significant nation to begin treating the virus as endemic.
China abruptly changed its policy earlier this month, beginning to dismantle the world's strictest COVID-19 lockdown and testing regime.
This puts China's battered economy on track to reopen fully in 2019.
As per some international health experts, the action came in response to widespread protests against the restrictions.
This means that COVID-19 is spreading largely unchecked and likely infecting millions of people every day.
Given concerns about official data coming out of Beijing, the rapid abandonment of COVID-19 rules has overburdened China's fragile health system.
And prompted countries around the world that have long dealt with the virus to consider travel restrictions for Chinese visitors.
Employees at Huaxi, a large hospital in Chengdu, southwest China, reported that they were "extremely busy" with COVID-19 patients, as they have been since curbs were loosened on December 7.
An Ambulance driver outside the hospital said: "I've been doing this job for 30 years and this is the busiest I have ever known it."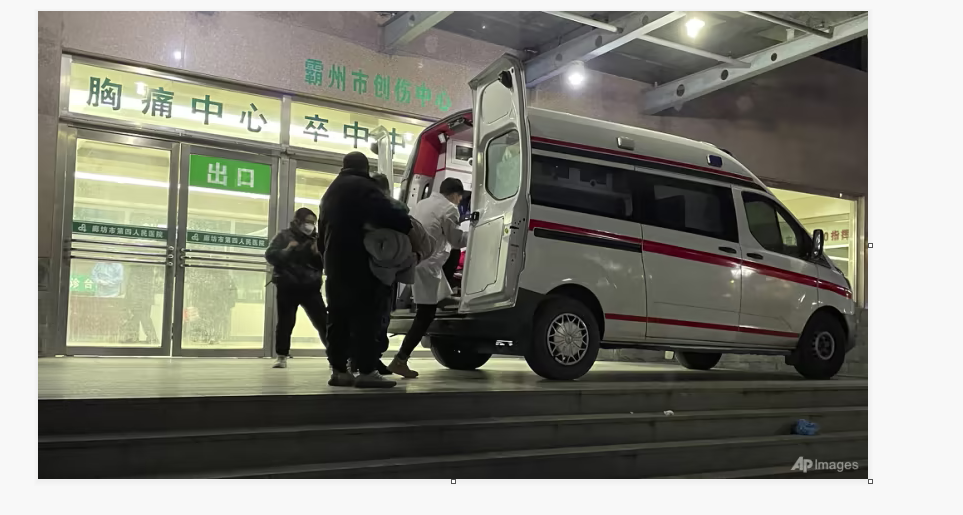 On Tuesday, There were long lines inside and outside the hospital's emergency department as well as at the adjacent fever clinic.
The oxygen masks were given to the majority that arrived by Ambulance.
Nurses and doctors were asked to work while sick and retired medical professionals were rehired to help in rural communities.
Fever-treating medications have been scarce in some cities.