According to the Uzbek health ministry, 18 children in Uzbekistan have died due to side effects from cough syrup manufactured by an Indian pharmaceutical company.
The news brought back the horrifying memory of nearly 70 children dying in the Gambia due to cough syrup.
As per Uzbek Health Ministry, Marion Biotech Limited is a company based in Noida.
This Company has produced Dok 1 Max Syrup that was given to children.
Dok 1 Max syrup and tablets are anti-cold medications.
The news portal Scroll cited the Uzbekistan health ministry as saying:
"Since the main component of the drug is paracetamol, Dok 1 Max syrup was incorrectly used by parents as an anti-cold remedy on their own or on the recommendation of pharmacy sellers.
And this was the reason for the deterioration of the condition of the patients."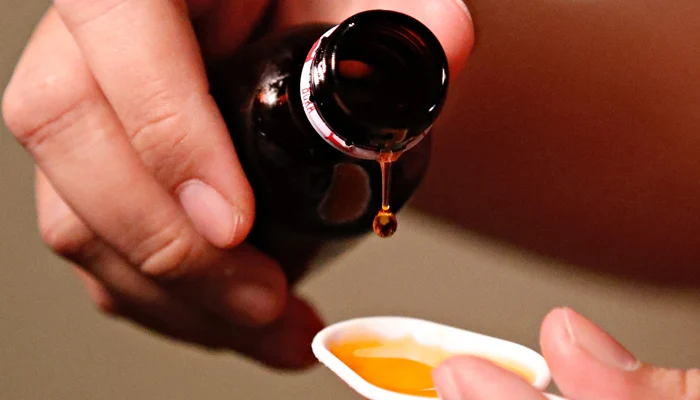 According to the statement, a preliminary investigation into the deaths revealed that the cough syrup contained the toxic chemical ethylene glycol.
Ethylene glycol is a component of industrial-grade glycerine that is not permitted in medicines.
It should not be present in any amount of syrups.
In the Gambia case: these substances were allegedly present in cough syrups produced by Maiden Pharmaceuticals in India.
According to Scroll, Glycerine IP, or Indian Pharmacopoeia grade, is acceptable for medical use.
Convulsions, vomiting, and acute renal failure can be brought on by substances like ethylene glycol and diethylene glycol. Additionally, it may impact the circulatory system.
The children who died consumed 2.5 ml to 5 ml of cough syrup at home 3-4 times per day, according to the Uzbek health ministry.
However, this is more than the typical amount of cough syrup that is prescribed.
Uzbekistan government ordered that all Dok 1 tablets and cough syrups be removed from the market.
Health Officials Fired
Meanwhile, up to 7 health officials have been fired, and several others are being investigated for failing to detect the fatalities in time.
According to Scroll, Dok 1 manufacturer Marion Biotech also exports to the United Kingdom, Georgia, Nigeria, Kazakhstan, Kyrgyzstan, Tajikistan, Turkmenistan, Azerbaijan, Kenya, Ethiopia, Sri Lanka, Myanmar, Laos, and Vietnam.