A seven-year-old Pakistani boy, Abdul Moeez has set a new record in Information Technology by mastering web and graphic designing. Moeez is a grade 3 student in Lahore.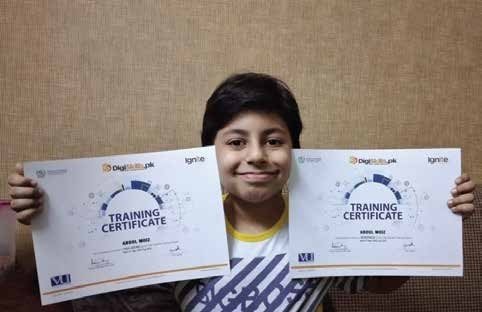 In an interview, Abdul Moeez gave credit to his teachers and parents for his success.
"Because of the hard work of my teachers and prayers of my parents, I was able to learn all of this," said Abdul Moeez.
About his new work, Abdul Moeez said he is currently working as a freelance graphic designer also working with the famous company Coral Draw. Furthermore, he also has full expertise on social websites like Facebook and YouTube. He wants to improve the image of Pakistan and make it a famous place.
Article by: The Truth International