The popular Spanish Netflix series "La Casa de Papel" (Money Heist) served as inspiration for a recently opened cafe in Pakistan's largely conservative Peshawar city, which is drawing both patrons and curious onlookers.
Owner of "Bella Ciao," Samiullah Khattak, revealed to EFE that he and his family are huge fans of the Netflix series, which inspired them to open the themed cafe.
The Professor's Pizza, the Professor's Burger, and the Nairobi Steak are just a few of the well-known menu items at the cafe that are all named after characters from the popular Netflix series.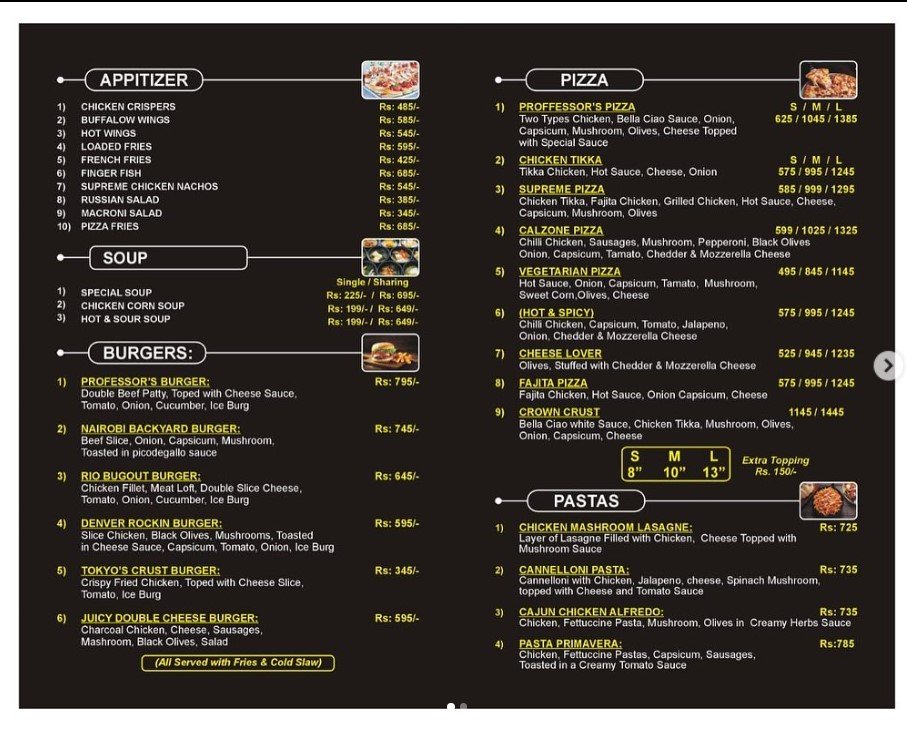 The soft opening took place on October 29; the grand opening has not yet taken place, but so far, Khattak told EFE, "the customer reviews are amazing."
A popular attraction in Peshawar is the café Bella Ciao, which was modelled after the popular Spanish Netflix series La Casa de Papel – Money Heist.
Staff members who work welcome customers while sporting the recognisable red jumpsuit and Salvador Dali mask from the popular Netflix series.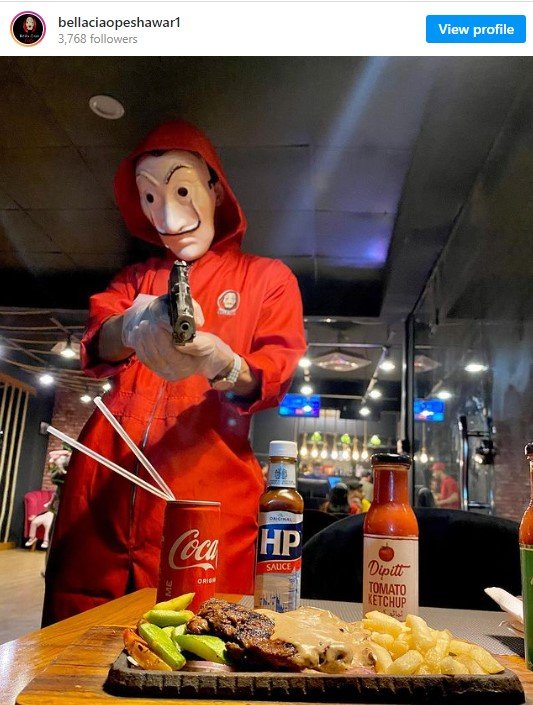 The employees of the cafe are decked out in the recognisable red jumpsuits and Salvador Dali masks worn by the show's thieves.
Khattak claimed that while he had to import the masks from Dubai, he had to order the recognisable red jumpsuits from a local tailor.
The staff leads the patron to their seats and places their order in a black, smoke-filled briefcase resembling the kind the characters in Money Heist use to conceal looted funds.
Customers can also pose for photos with the staff while holding a toy gun to their heads like hostages.
At the cafe, there are 45 employees, 10 pistols, and 3 briefcases, according to Khattak.
Customers frequently appear startled when they enter or are being escorted, he claimed.
Although there were already a number of "Bella Ciao" restaurants in Asia that were motivated by the Spanish series, none went to the same lengths as the one in Peshawar.