Nabeel Qureshi, the filmmaker, announced on Twitter on Monday that his cast and crew had been "attacked by a crowd" while filming in Karachi. Several young artists and actresses, including Hira Mani, Salman Saquib Sheikh (Mani), and Gul-e-Rana, were there at the time of the catastrophe.
According to the director of Quaid-e-Azam Zindabad, the armed men forced their way into the house where they were filming, harassed the ladies, and looted their equipment before fleeing the scene.
"We have been attacked by a mob in PIB Colony, Jamshed Quarter Martin Road during the shoot," Nabeel wrote on Twitter. "They got into the house we were shooting a hundred people. They harrases women/actresses. [The mob] beat the sh*t out of the crew, stole mobiles, equipment."
The Filmmaker, who was writing the story while at a police station, added:
"We are sitting here in the PIB police station, and they attacked like anything. Honestly, this never happened before in Karachi. They were equipped with weapons, they stole mobiles wallet. They did not care about ladies, they raise their hands."
The respected director hopes that the authorities will take quick action against the criminals.
"We want Sindh Police and Sindh Rangers to take strict action against these people, to make an example out of it," he said, hoping his peers would stand with him in this trying time. "I request my fraternity – all the actors, producers to make sure that this shouldn't happen again to any of us."
Hira Mani Posted on her Instagram: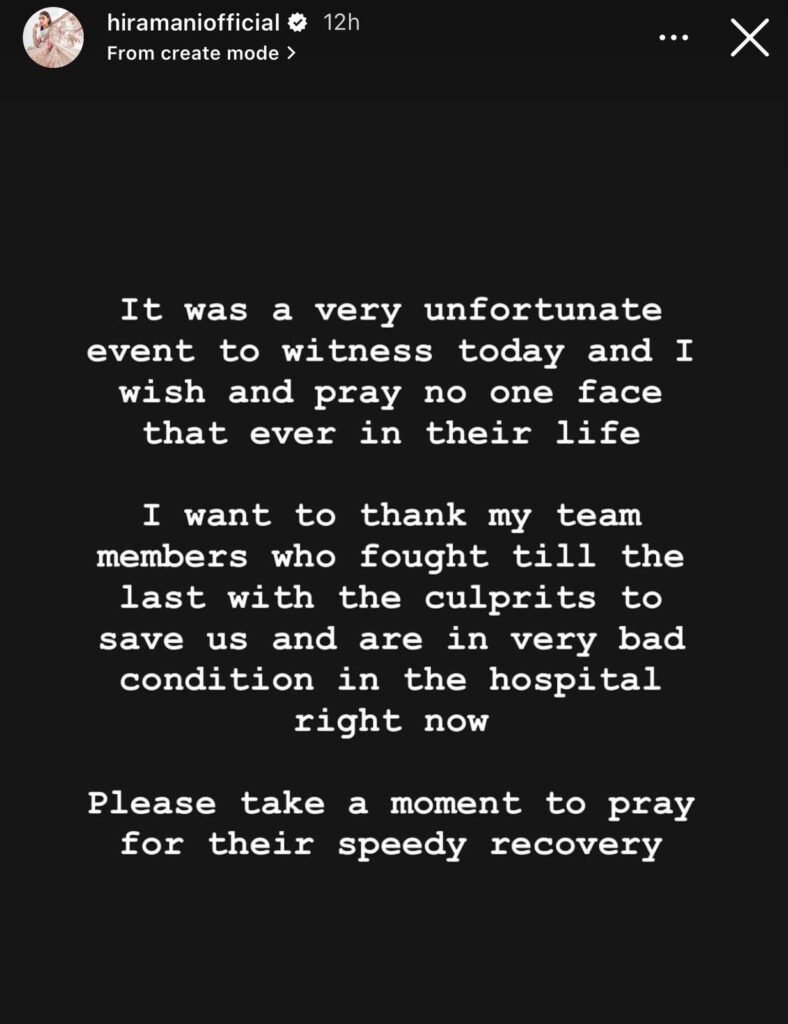 Mahira Khan expressed her anger by quoting Nabeel's tweet and sharing:
"I don't believe this! Who is responsible? Who will answer for this?"
Osama Khalid Butt's Reaction:
Indian Filmmaker also showed concern and Said:
Wajahat Raud added to his Instagram story: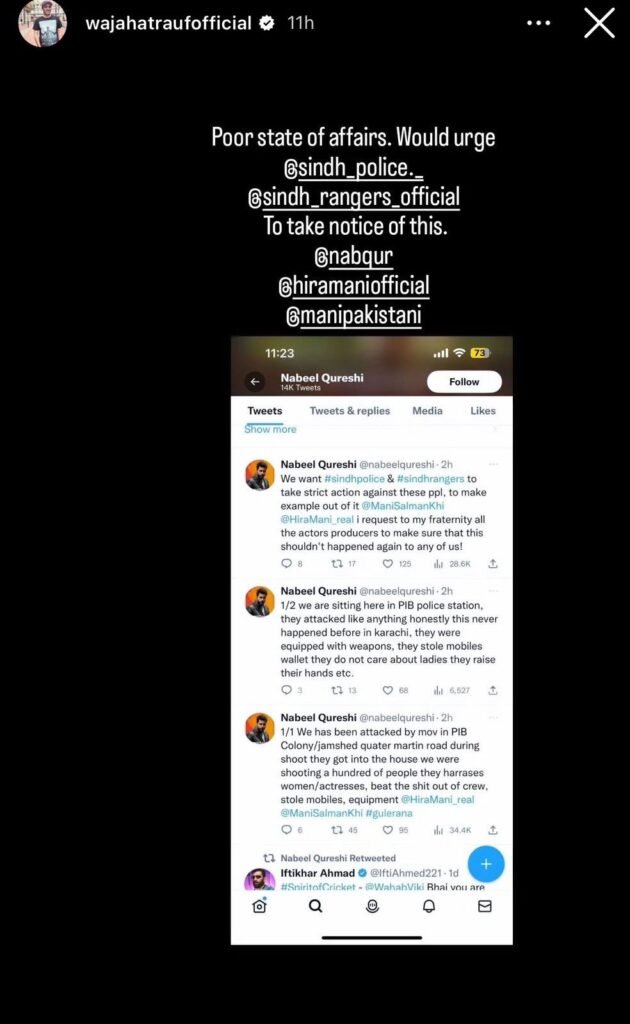 Ahsan Khan's Reaction: