Kiran Ashfaque, the ex-wife of renowned Pakistani actor Imran Ashraf, recently discussed her divorce and life after the split.
In a recent Instagram Q&A session, she candidly addressed the most frequently asked questions about her relationship and the reason for their separation.
Although many fans were shocked by the news of their divorce, Kiran shared that she now has a peaceful life after the split.
In response to questions about why they appeared to be an ideal couple, she stated,
"All that glitters is not gold."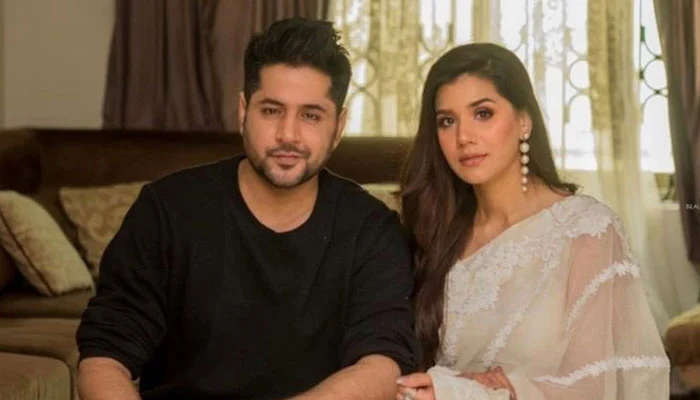 Additionally,
She is currently active in the showbiz industry with her dramas already airing.
Kiran Q/A session regarding Imran
Have a Look at her replies on her Q/A session:
When asked why indigenous society tends to blame women after divorce, Kiran responded that it is simply easier for society to do so.
She also noted that women are often labeled as "gold-diggers" in such situations.
Kiran clarified that her divorce was not a one-sided decision and that both she and her ex-husband had issues in their marriage.
She advised women not to change themselves for anyone and discussed the importance of recognizing red flags in relationships, such as disrespect.
She also encouraged women to compromise with their in-laws if their husbands are great.
When it comes to moving on after having kids, she shared her personal experience and advised that it is doable with patience and strength from Allah.
One interesting point she made was in response to a question about why she did not unfollow Imran on Instagram.
She stated that there is no such rule that ex-spouses must unfollow each other after a divorce.
Kiran also pointed out that instead of asking her why she asked for a divorce, people should be questioning Imran Ashraf as to why he divorced her.
To see Kiran Ashfaque's full response to her followers' questions, check it out.