Drake lost a whopping $1 million after betting on Argentina vs. France in the 2022 FIFA World Cup final on Sunday.
The international tournament came to a close on Sunday night with both teams battling it out for the championship in penalties after a 3-3 draw.
Sadly for France, Argentina won the championship after a 4-2 shootout victory, with Gonzalo Montiel scoring the game-winning goal.
On December 17, 36-year-old Canadian rapper Drake revealed on Instagram that he had backed Lionel Messi and Argentina to defeat France in the final match of the competition.
Drake revealed in a now-deleted Instagram post that he bet on Stakes and would have won $2.75 million if he had won.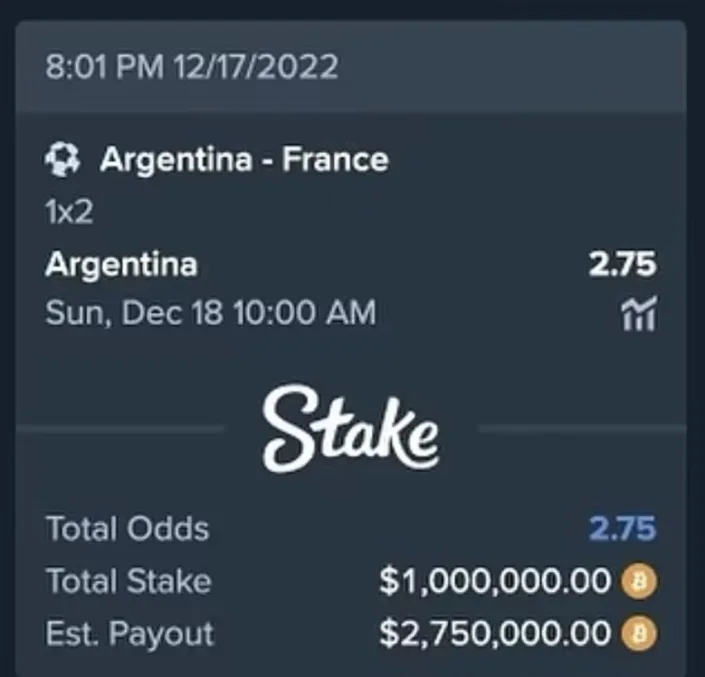 Social media users also saw a video of Drake expressing his support for Argentina, saying in one clip with a friend, "I'll take Argentina, he'll take France," while sporting Napoli gear.
He lost a $2 million wager on a UFC fight earlier this year when middleweight champion Israel Adesanya was defeated by Alex Pereira at UFC 281, which took place on November 12 in New York.
After betting more than $200,000 on Formula 1 driver Charles Leclerc to win the Spanish Grand Prix in May, Drake also lost more than $200,000.