Amber Heard and her ex-husband, Johnny Depp have reached a legal settlement.
Depp had sued Amber for defamation after she claimed that he abused her.
Heard, 36, was previously ordered to pay Depp, 56, more than $10 million in restitution.
Heard, on the other hand, filed a countersuit accusing Depp of defamation after his Lawyer, Adam Waldman, referred to her abuse claims as a "hoax," and Depp was ordered to pay Heard $2 million as a result.
Heard initially filed an appeal against the payment order, but she has since dropped the effort. In accordance with the terms of the settlement she announced on Monday, Heard and Depp will no longer pursue legal action against one another going forward.
However, the terms of the agreement were not made public right away.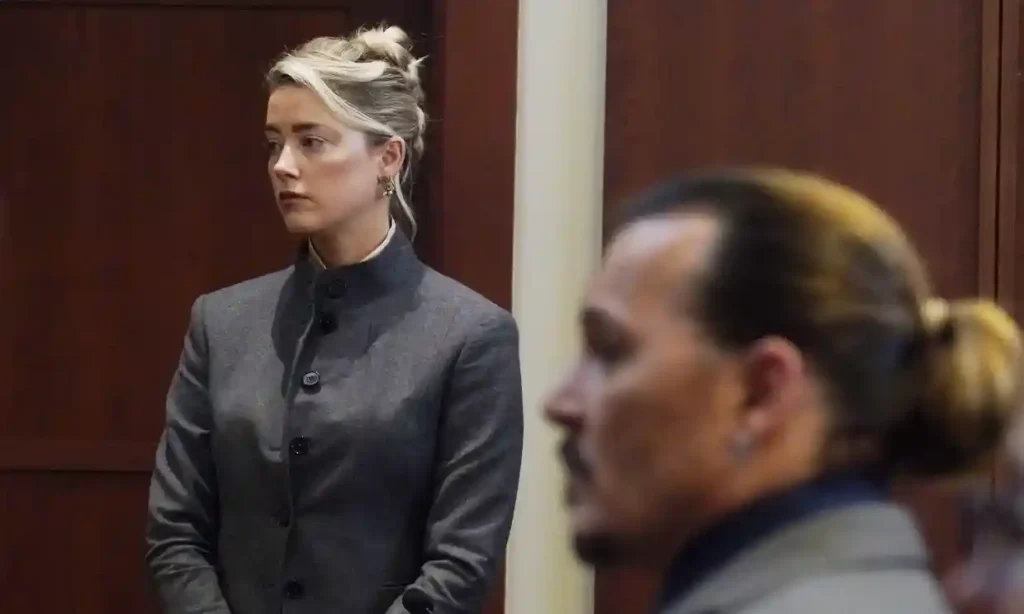 Heard stated in a Monday morning Instagram post that accepting the settlement was "a very difficult decision."
"It's important for me to say that I never chose this," the post read. "I defended my truth and in doing so my life as I knew it was destroyed. The vilification I have faced on social media is an amplified version of the ways in which women are re-victimized when they come forward.
"Now I finally have an opportunity to emancipate myself from something I attempted to leave over six years ago and on terms, I can agree to. I have made no admission. This is not an act of concession. There are no restrictions or gags with respect to my voice moving forward."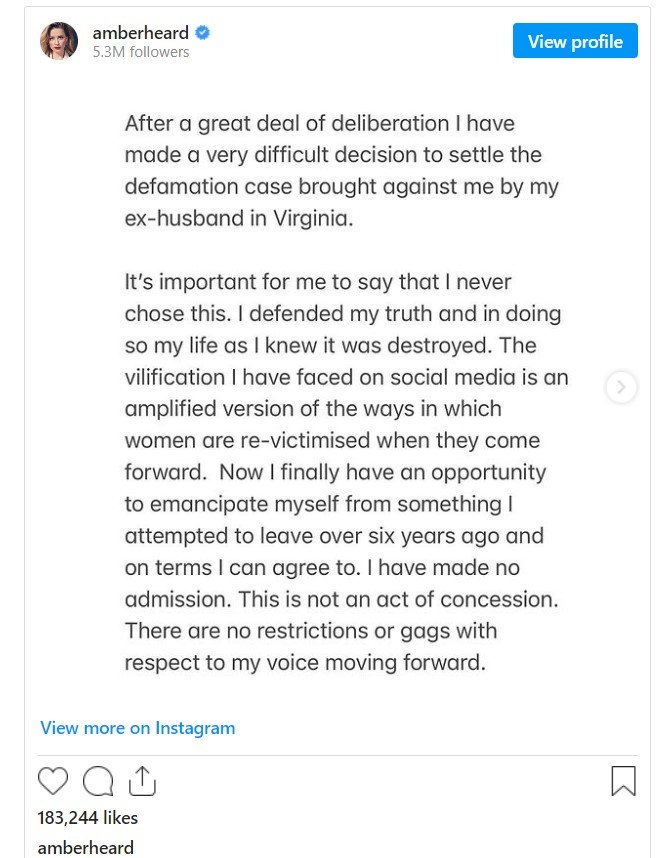 The announcement of the settlement follows a public, months-long legal dispute in which Heard and Depp contested each other in a Virginia courtroom and in the court of public opinion.
The widespread distribution of videos and posts meant to cast doubt on, if not outright refute, Heard's allegations of domestic abuse at the hands of Depp shows how strong the support for Depp was online.
Separately, Depp lost a libel case against the Sun in the United Kingdom in 2020 after suing the publication for referring to him as a "wife beater" in an article.
The judge, in that case, concluded that the article was "substantially true," and some observers believed that Heard's initial victory might apply to the legal battle she and Depp engaged in in the US.
But Heard faced significantly greater financial hardship as a result of the split decision that was issued after the case's Virginia trial.
Depp and Heard were married for two years from 2015 to 2017.