On Tuesday, the Oscar-nominated star of Juno and The Umbrella Academy, formerly known as Ellen Page, said he was a transgender person and had changed his first name to Elliot.
Page wrote an Instagram post and shared her identity as transgender expressing how much he loves who he is.
"I can't begin to express how remarkable it feels to finally love who I am enough to pursue my authentic self," Page wrote on Instagram. "I love that I am trans. And I love that I am queer."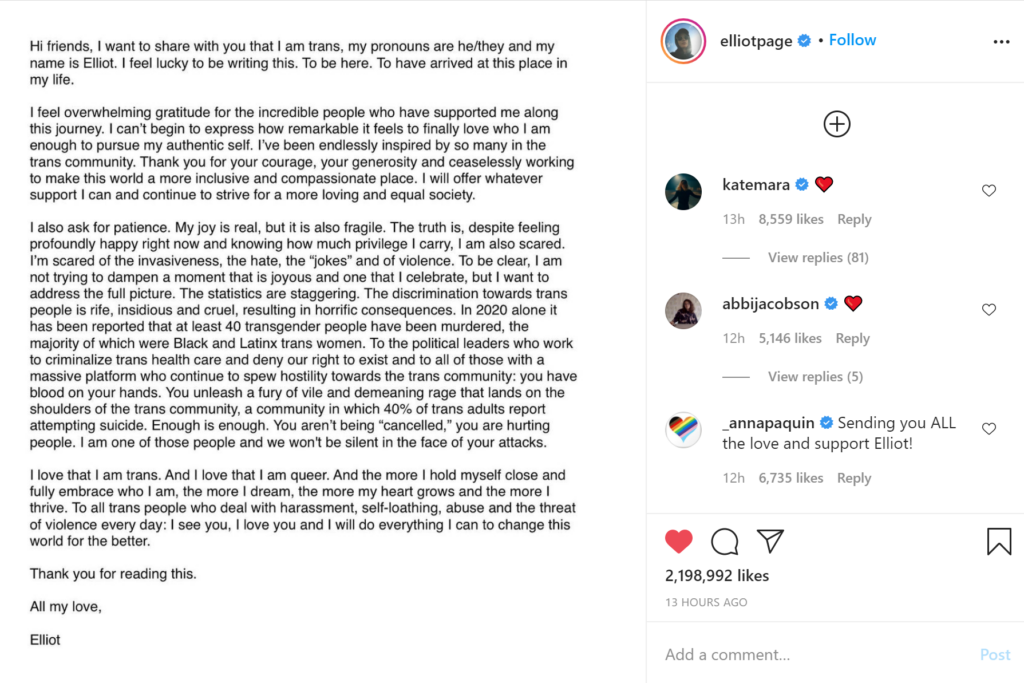 The 33 years old actor, Page, was nominated for an Academy Award for playing a pregnant teenager in 2007 film Juno and starred in other movies including the 2010 Inception. The actor currently appears in Netflix superhero series Umbrella Academy.
Elliot received messages expressing support on social media.
"You are so loved and admired," actress Lena Dunham commented.
"So proud of our superhero! WE LOVE YOU ELLIOT! Can't wait to see you return in season 3!" stated a tweet from Netflix.