ISLAMABAD: Local currency and stock market further demonstrated strength on Friday. Rupee gained more than four rupees while KSE-100 index gained another 274 points and surged to 41,700 points on Friday morning, at 11:15am.
The stock market traded 48.425 million shares involving 2.295 billion amount. Till 11:15am the KSE-100 index recorded 41,425 points low and 41,733 points high levels.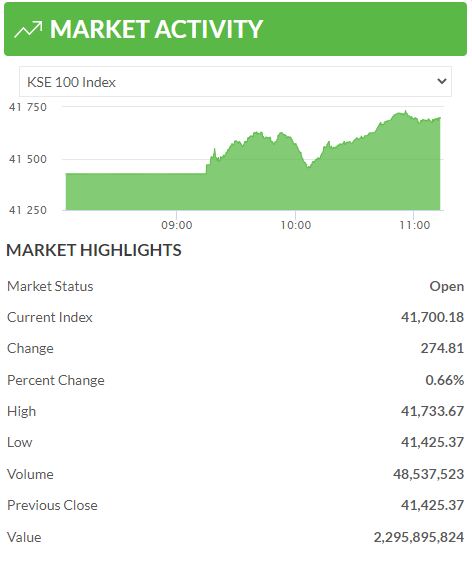 News about IMF board meeting in August, rescheduling of Chinese debt and increase in Saudi oil supply on deferred payment have made the stock market bullish and encouraged rupee to regain its lost value against the US dollar gradually.
Meanwhile, in the inter-bank, rupee appreciated 2.15 rupees against the dollar during intra-day trading and its value fluctuated around Rs224, down from Thursday's rate of 226.15.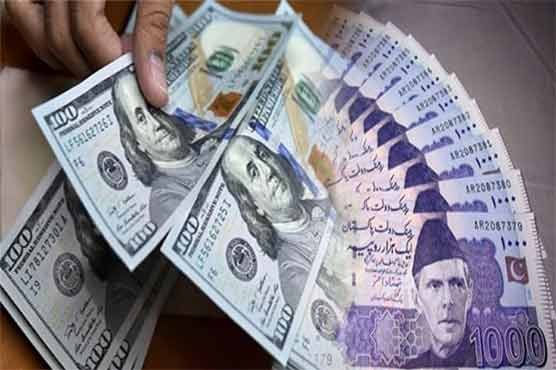 The rupee's uptrend comes after the government's belt-tightening measures, which led to a massive increase in inflation but also saved the country from an economic catastrophe.
As the IMF is expected to provide $1.20 billion to Pakistan at the end of August, the value of rupee will further strengthen in coming days. In last four days, dollar has lost more or less 22 rupees in inter-bank trading, falling from record high of 245 to 224. In the open market, dollar hit the highest level of 250 a few days ago, but today the greenback is trading around 220 in open market.