Inflation in Pakistan eased by 8.3% in November, from 8.9% in October due to a slight decline in the costs of perishable items, according to the Pakistan Bureau of Statistics on Tuesday.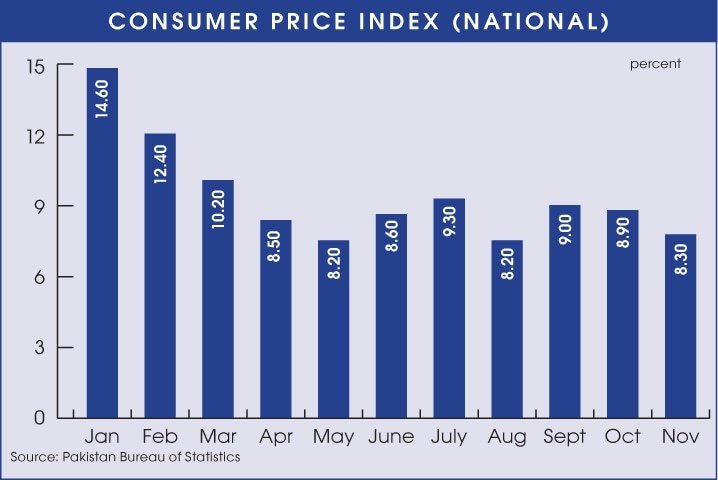 Slight depreciation in inflation was noticed for the second consecutive month despite the fact that prices of essential food items are still on an upward trajectory.
Higher food prices continued to exert upward pressure on inflation as prices of food group rose 13% year-on-year and 1.6% month-on-month in November in urban areas. The situation is worse in rural areas where prices of food group rose 16.1% YoY and 2% MoM in November.
The prices of essential food items, tomatoes, onions, chicken, eggs, sugar, and wheat, have seen a consistent increase over the last couple of months.
Year-on-year in November, wheat price went up by 36.6%, wheat flour 13.28%, rice 7.3%, eggs 48.67%, and sugar 35.78%.