From the next two weeks, from November 16 to November 30, 2022, the government is likely to slightly raise the price of petroleum products in order to raise more money from oil consumers.
According to an official of the Petroleum Division, "increased prices for petroleum products may range from Rs3 to Rs4 per litre."
He added that in order to fulfill its commitment to the International Monetary Fund, the government was anticipated to adjust taxes on petroleum products (IMF). In an effort to increase revenue, it has already increased the petroleum levy on gasoline and high-octane blending component (HOBC) to Rs50 per litre.
The petroleum levy on these two types of oil is at an all-time high, but there is no general sales tax on petroleum products.
According to sources in the petroleum industry, oil products' ex-refinery prices could decrease slightly over the next two weeks. According to them, the price of gasoline could drop by about Rs1.6 per litre and the price of high-speed diesel (HSD) by Rs3, but they added that these prices did not account for exchange rate loss adjustments.
As a result, given that the government skipped it the last time, there might be an addition of about Rs 4 to the price of HSD per litre.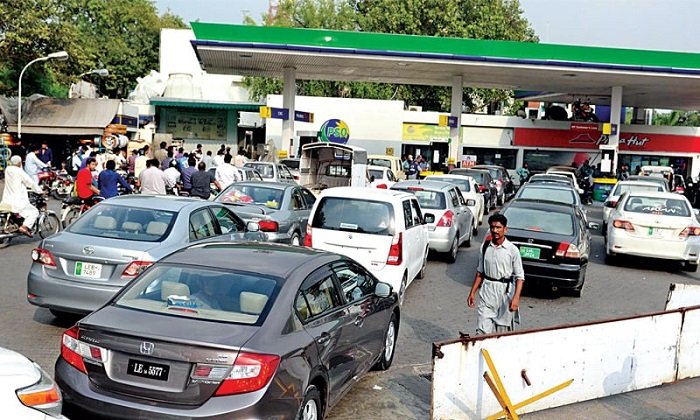 Additionally, they noted that the previous oil price revision had resulted in a negative Inland Freight Equalisation Margin (IFEM) of roughly Rs 5 per litre for HSD consumers; however, it was anticipated that this would change in the new price announcement.
In addition to these, changes in the petroleum levy on HSD and the imposition of general sales tax on both gasoline and HSD also affect price revision.
Oil prices had previously been held steady for the seven days of November 1–15.
For the first fortnight of November, it was anticipated that the price of gasoline would decrease by Rs2.86 per litre and the price of HSD would increase by Rs3.70 per litre in accordance with the Platts trading platform and exchange rate movement. The government, however, refused to lower the price of gasoline for the public.
HSD currently costs Rs235.30 per litre, while a litre of gasoline costs Rs224.80. Light diesel oil costs Rs186.50 per litre, while kerosene costs Rs191.83 per litre.