Breakfast is incomplete without eggs.
Omelettes are a common breakfast food, whether you're a tycoon hiding behind electric fences and guards in a fortress-like Defence or a lower-middle-class guy grabbing a quick bite before hopping on his two-wheeler in the morning.
According to a quick informal poll, the most popular omelette style contains two eggs, some onion, and a tomato.
The price of an omelet is calculated using data from the Pakistan Bureau of Statistics, assuming it contains two eggs, half an onion, and half a tomato.
Tomato prices have always been volatile, ranging from as low as Rs30 per kg to well over Rs300.
The price of a dozen eggs has risen by more than Rs100 in the last year.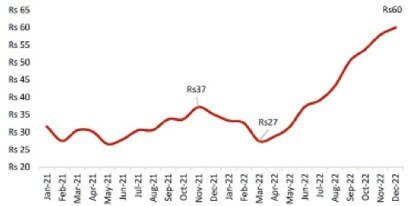 A packet of small plain white bread has increased by Rs20, and a cup of Pakistanis' favourite beverage, tea, has increased by Rs10.
Breakfast for one person increased by Rs35-40 overall in the previous year.
Consider a typical household from any of Pakistan's current Saas-Bahu dramas.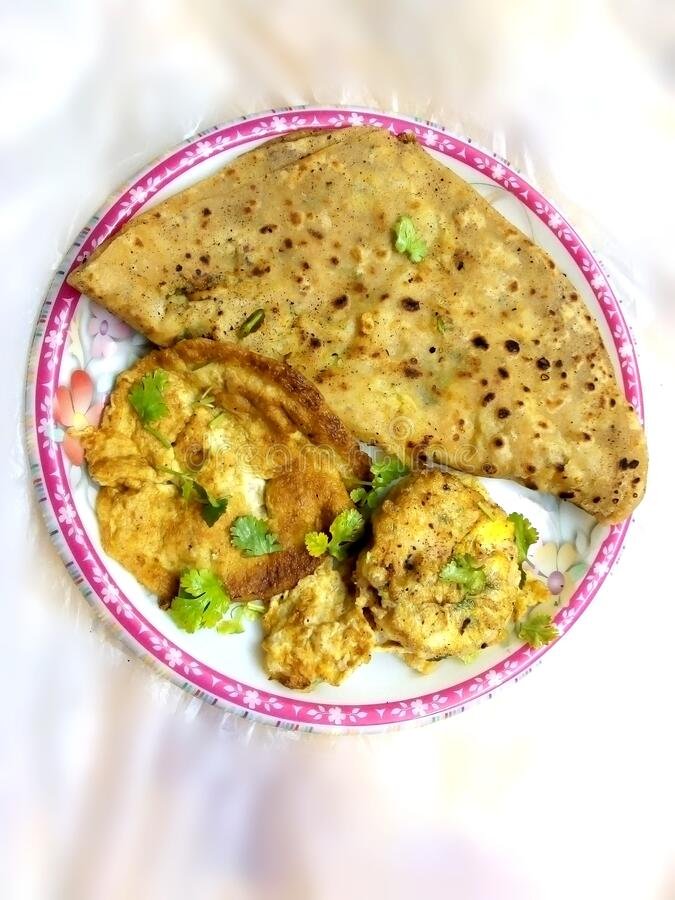 The parents, the snarky but wise elderly grandparents, the adult sons, the frolicking daughter, the nice and not-so-nice daughters-in-law, the parents, and a few random children for good measure.
Every morning, a large enough breakfast is prepared to serve ten people.
Their breakfast is Rs40 per person or Rs400 per day.
This results in a Rs 12,000 monthly increase in breakfast costs for a household.
According to extrapolations based on responses to Business & Finance online surveys conducted last year, nearly half of the middle-income group spends more than Rs40,000 per month on kitchen expenses.
Breakfast is possibly the cheapest meal of the day. As a result, the roughly 40% increase in cost (measured in actual rupees spent) is much less significant than the cost increase associated with the rest of the kitchen.
Include the increased cost of gas as a result of the now-required gas cylinders, as well as the approaching Ramadan, when prices always rise.
Because it is unlikely that food consumption would increase solely due to people fasting, this unusual occurrence suggests profiteering during the holiest month of the year.
Yes, people devour buffets rather than eat them, but even iftar craziness cannot change the point at which supply and demand collide.
Aside from the illegal activity that occurs during Ramadan, the increase in breakfast prices is a sign of inflation and highlights the difficulties that middle-class families face.