Chandrayaan-3 Landing
Chinese scientist Ouyang Ziyuan, often referred to as the father of China's lunar exploration program, has asserted that India's Chandrayaan-3 lunar landing accomplishment is exaggerated.
Ziyuan, in an interview with the Chinese-language newspaper Science Times, stated that the landing site, situated at 69 degrees south latitude, is not in close proximity to the South Pole. He defined the South Pole as the region between 88.5 and 90 degrees.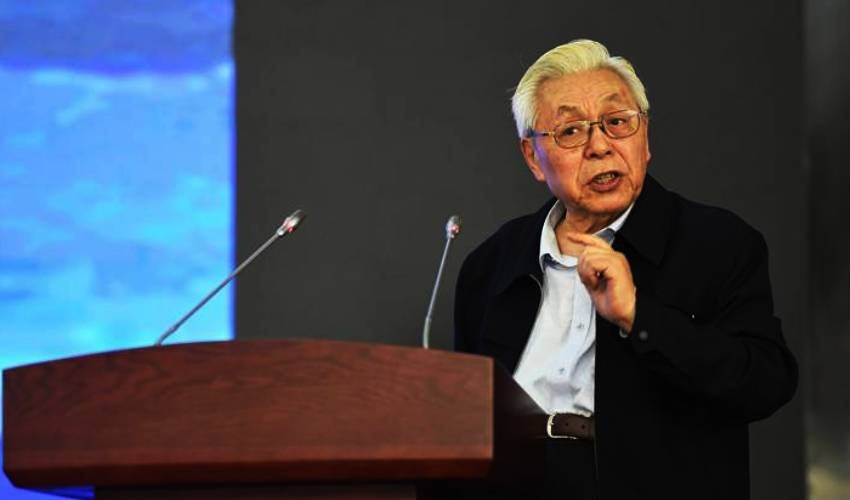 Additionally, he pointed out that the Chandrayaan-3 landing occurred 619 kilometers away from the polar region.
Another Chinese scientist, Pang Zhihao, a space expert based in Beijing, previously raised questions about Chandrayaan-3's achievements. Pang argued that China has made significant advancements in various aspects of space exploration.
He highlighted China's capability to send orbiters and landers directly into the Earth-Moon transfer orbit since the launch of Chang'e-2 in 2010, a feat beyond India's launch vehicle capacity. Pang also emphasized China's advanced engine technology and larger lunar rover.
Furthermore, Pang noted that India's Pragyan rover has a limited lifespan of one lunar day and cannot endure the lunar nights. In contrast, China's Yutu-2 rover, powered by nuclear energy, holds the record for the longest operational duration on the lunar surface.
Despite criticisms from Chinese scientists, it's worth noting that India's Chandrayaan-3 mission ventured farther than any other spacecraft, including Russia, the United States, and China.
Russia's Luna-25 Moon mission, intended to arrive before Chandrayaan-3, tragically crashed into the lunar surface, leaving a 10-meter wide crater on the Moon, marking its first moon mission failure in nearly five decades.